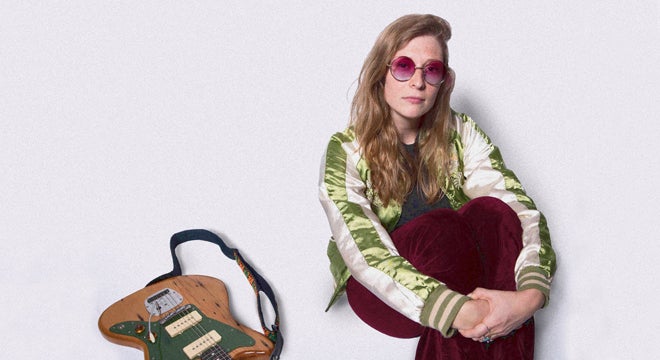 Liz Cooper & The Stampede
Wed, Jun 13, 2018
Liz Cooper & The Stampede
with Koda & the Drunken All Stars
About Liz Cooper & The Stampede:
"It started with golf clubs and country clubs, but now it's all rock clubs," Liz says, giggling. She spent the majority of her life developing her golf skills, only to drop her college scholarship to move to Nashville and pursue music. "Writing songs and playing the guitar came as naturally to me as golf did. But music tickled my brain in a way nothing else ever could."

But, Liz didn't know a soul in Nashville when she moved. So, she went and got a job at a familiar place: a country club. "Liz may not have known anyone when she moved here," says the Stampede low-end provider Grant. "But now, I feel like she knows pretty much every person she walks past. She just doesn't stop smiling, and people don't stop smiling back." Coincidentally -- or not so coincidentally cuz, well, Nashville -- some fellow co-workers at the country club also had a band. They called themselves Future Thieves, and they offered to record Liz's first EP, Monsters. After that, Liz began writing songs as frequently as she smiles. She formed a band with Ky Baker on drums and Grant Prettyman on the weird long guitar, and they recorded the Live at the Silent Planet EP. And now, there's enough new songs to record a full-length album. "The record we're working on now is a combination of Liz's darkly-lit, reclusive songwriting habits, and Grant and I's Rolling Rock induced rock and roll" chimes Ky. "It's about bringing our different styles together to create something that makes us all question what kind of music we even like anyways."
About Koda & The Drunken All Stars:
Created as a side project by touring musicians Koda Kerl (Chamomile and Whiskey) and Johnny Stubblefield (Parachute), the Drunken All Stars are a unique colloboration. Equal parts Country, Funk, and Southern Rock... the band is an eclectic representation of the region. They regularly feature guest musicians along with Drew Kimball on lead guitar and Eames "Catbird" Coleman on bass. Frequent collaborators include Kai and Bram Crowe-Getty of Lord Nelson as well as Marie Borgman and Ryan Lavin of Chamomile and Whiskey. Their shows have a party vibe to them with instruments being swapped among musicians and guests rolling on and off the stage. The band is in the process of making a debut record, expected in 2017.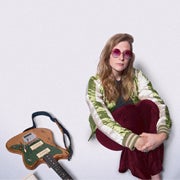 Doors

6:30 PM

Show

8:30 PM

Price

$7 Advance

$10 Day of Show
SHOWINGS
This event has already occurred.