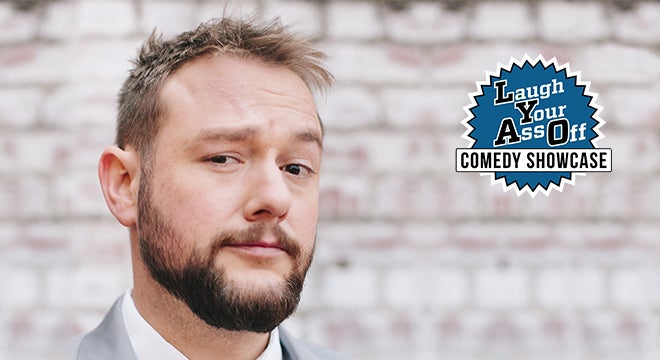 LYAO with Cliff Cash - LATE SHOW
Fri, Oct 19, 2018
LYAO with Cliff Cash - LATE SHOW
with Paige Campbell & host Alex Castagne

-Nationally touring standup comedian plans a comedy tour from one end of the Blue Ridge Parkway to the other-
Cliff Cash is half comedian and half adventurer with the line between blurring more each day. Cash has toured through 42 states in the US and has seen 33 of the main 59 national parks not to mention countless other parks and forests. His social media feeds are a collage of waterfalls, deserts, sunsets and hard learned words of wisdom.
Cash's passion for Standup Comedy is the impetus for the travel. His wit and insight have landed him opportunities like Comedy Central UpNext, NBC standup and Laughs on FOX. He's won festivals and competitions from NC's Port City's Top Comic and Comedy Zone's Almost Famous to California's SLO Comedy fest and Denver Comedy Works Thick Skin Competition. Cash plays the best shows in NYC and LA and the best clubs and rooms between the two coasts.
When he's not on stage, he spends much of his time lost in the forest, sleeping under a dark sky or hiking to swimming holes often for weeks at a time. A life long love of the outdoors was rekindled when comedy opened the doors to a whole new world by granting him the chance to travel outside of the topography, geology and climate that he'd always known as home.
Having lived all of his life in NC split between the mountains, the piedmont and the coast, these places still feel like home even though that word has become more and more abstract as he travels 50-60,000 miles per year and only spends a month or two of each year sitting still. The Blue Ridge Parkway has always been one of his favorite places and still is after all the exploring. "It's simply one of the most beautiful places on Earth especially to be so accessible. We are incredibly lucky as country to have the park system that we have and I want people to not take it for granted. Go see it. Cherish it. Protect it.
Cliff Cash is quickly becoming known as a comedian who is not JUST funny. He's got a lot to say and to him, the message and the meaning are the most important parts of the art form. Cash has been called the "anti- Larry the Cable Guy". He tackles the heaviest subjects from death, loss, divorce, racism, homophobia and war and does so with surgical precision that takes the audience on a poignant emotional roller coaster while never sacrificing the humor or levity that makes comedy what it is.
When asked what his goals are for his comedy and for The Blue Ridge Parkway Comedy Tour, Cash pauses and smiles "I want to make people think, people who agree with what I'm saying and those who don't. I wan't them to reconsider what they woke up thinking. I want us all to reconsider what it means to be a southerner. I want to make people rethink southern comedy. The south is a beautiful and complex place. We have some painful and heavy history but there are millions of kind, loving, brilliant and beautiful people in the south who very much want to move forward not backwards. Those people aren't acknowledged enough. They are the group at the party not being talked to. I want my comedy to speak to them. I want to inject levity into the dark places and the heavy topics and I want joy to win. I want us all to try and feel better and try to be better and to be better to one another and ,by all means, to go outside. There is so much beauty in this world. Go get lost in it. Let it heal you. It is the second best medicine. You know what the best medicine is. Come see a show."
---
Cliff Cash comes from the religious and conservative south and adds a new twist to stand-up that you won't soon forget. Finding absurdities in everyday culture, media, politics and dogma; Cash draws comparisons that others miss. Whether it's through one of his characters or voices, an angry rant or a satirical rap song, Cliff will make you question what you accept as normal.
A rising star on the comedy circuit, Cash is quickly climbing the ranks. He is featuring all over the country with multiple sets and hours of material, being accepted to the Cape Fear Comedy Festival three years in a row, the Norfolk Comedy Festival and winning Port City's Top Comic 2013, Comedy Zone's Almost Famous competition 2013 and chosen as one of 30 semifinalists nationwide in Comedy Central's UpNext competition/talent search.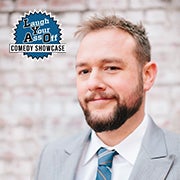 Doors

10:00 PM

Show

10:00 PM

Price

$7 Advance

$10 Day of Show

$5 Early Show Bundle
SHOWINGS
This event has already occurred.