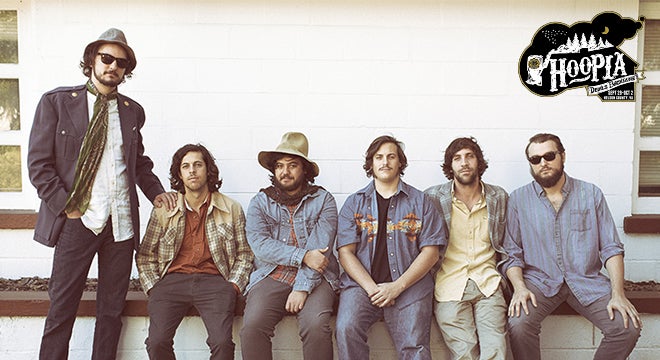 Major and The Monbacks: Hoopla Pre-Party
Thu, Sep 1, 2016
Major and The Monbacks: Hoopla Pre-Party
with Rainbow Kitten Surprise
Join us in celebrating the first Devils Backbone Hoopla, a new festival to bring folks together to craft an adventure! We'll be puring Devils Backbone Beer, serving specialty grilled cheese with Devils Backbone Basecamp Brewpup Pork BBQ, and drawing for our Grand Prize: Weekend Hoopla Passes with Glamping Package and 2 Backstage Passes!
Buy Show Ticket in Advance: 2 Drawing Tickets
Buy Show Ticket at Door: 1 Drawing Ticket
Buy Hoopla BBQ Grilled Cheese: 1 Drawing Ticket
Win Name that Beer, Stump Adrian Duke or Beer Trivia Challenge: 1 Drawing Ticket
Bring a non-perishable food item to donate to the Nelson County Food Pantry: 1 Drawing Ticket (limit 1 per attendee)
Events
7PM: Name That Beer Contest
7:30PM: Name That Tune
8PM: Beer Trivia
8:30PM: Stump Adrian Duke
9PM: Raffle Drawing and Grand Prize Awarded
About Major & The Monbacks
Major and the Monbacks style of music has been highly debated since the band's inception. Fans and critics alike have argued relentlessly in an attempt to classify their sound. From garage rock to blue-eyed soul, from country funk to Beatlesque pop. Truthfully it's all of the above and even a little bit more. The band simply calls it Rock n' Roll.

All born and raised in Norfolk, VA, The Monbacks began their journey as a loose collective of high school friends with a common interest in late nights and loud music. Desperate to escape the impending reality of the 9 to 5 workday, the group decided to hit the open road and play for anyone willing to listen. What ensued was a nine month continuous tour of the Eastern United States that spanned 30,000 miles and 150+ shows in their beat-up, old passenger van. No matter how dark the basement or lonely the bar, it was here in the farthest fringes of the music industry that these ragtag renegades would make their stand. What they initially lacked in musical prowess was compensated for by sheer volume and occasional acrobatics. Nevertheless, their mission to spread the musical spirit and sensibilities of days long gone drove them onwards to hone their songwriting and live performances.

Growing weary of scorching summer days and 3 hour sets, 'the Monbacks' gradually turned their attention towards recording. With the help of an extremely successful crowd-funding campaign in early 2015, the old comrades threw together their best batch of original material written over the previous years and split for a recording studio in Nashville, TN. What resulted was a critically acclaimed and award winning debut album released in May 2015 that captured the raw energy of their live shows, sealed on analog tape.

Now with yet another tour under their belts, an ever-faithful cult following, and sold-out venues across their home state of Virginia, Major and the Monbacks are readying to release the follow up to their self-titled debut. They have recruited internationally acclaimed producer Matthew E. White of Spacebomb Records to guide them through the rough waters of the recording process. The resulting album will surely prove to be a Major turning point in the Monback timeline.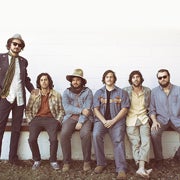 Doors

7:00 PM

Show

9:00 PM

Price

GA Standing Room

$10 General Admission
SHOWINGS
This event has already occurred.