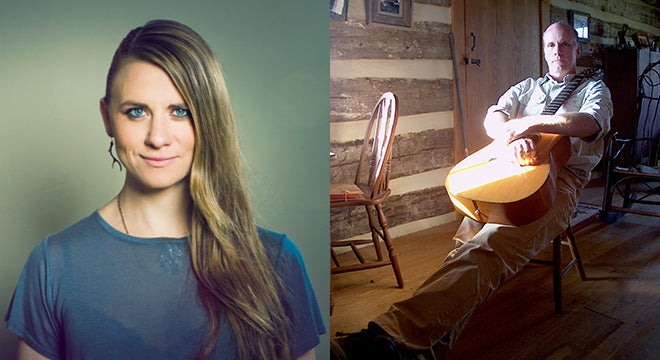 Mariana Bell and Bahlmann Abbot
Sun, Dec 3, 2017
Mariana Bell and Bahlmann Abbot
with special guests Tucker Rogers, John D'earth, Butch Taylor, Genna Matthew, and Rusty Speidel
Mariana Bell is a Charlottesville native who got her performance chops in New York and honed in on her distinctive, modern sound in Los Angeles and touring worldwide. Her acoustic folk/rock has told stories from many perspectives leading to this, her 6th album release. The Uncanny Valley is a term referring to the unusual and sometimes uncomfortable feeling and aesthetic of unreality, particularly applicable to the current era on both a local and national scale. With elegant songwriting and energetic, heartfelt performances, she blends her clear, soulful vocal presence over sophisticated sonic landscapes with pop sensibility. The full band release of her latest EP features local musicians and special guests including John D'earth, Butch Taylor, Genna Matthew and more.
A native of southern West Virginia and now living in the Charlottesville, Virginia area, Bahlmann Abbot grew up in a family fond of swapping stories and songs while gathered on his grandmother's porch. Some of his songs reflect this love for story telling while others paint an impressionistic view of the struggles and rewards of love and loss. His songs are influenced by his various experiences as a carpenter, river guide, husband and father. As an architect whose focus is the design and renovations of the family home, he draws a parallel with songwriting to the design of a house. They both start as a fuzzy concept with disparate parts and evolve and gain clarity as one sketches over the plan or works over a particular melody line and lyric of a song. For him a song can be like moving through the different rooms of a house, each room referring to the last but offering a new revelation or view.
A self styled acoustic guitarist, Bahlmann's music sets a distinctive mood which is embellished in the studio with the spare notes of his pedal steel. As a songwriter Bahlmann drew influence from a variety of writers, from the Texas based writers such as Guy Clark, Townes Van Zandt and Sam Baker to the troubadour from New England, Bill Morrissey. He is also a fan of more contemporary writers such as John Gorka and the front man for Sun Volt, Jay Farrar.
On Chasing Storms he is joined by various veteran musicians from the Charlottesville music community most prominently featuring the harmonies of Mariana Bell. She also sings the title song of the EP, Chasing Storms.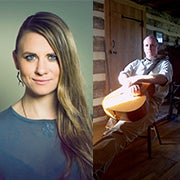 Doors

6:00 PM

Show

8:00 PM

Price

$12 Advance

$15 Day of Show
SHOWINGS
This event has already occurred.