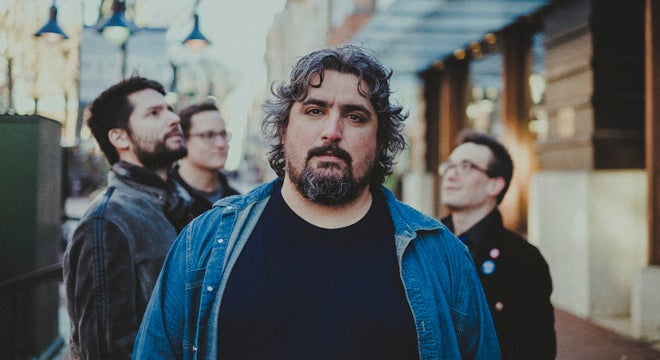 Pale Blue Dot Record Release Party
Fri, May 25, 2018
Pale Blue Dot Record Release Party
with Breakers and The Ragnarockers
About Pale Blue Dot:
Pale Blue Dot is the brainchild of Charlottesville, Virginia native Tony LaRocco, who has assembled a group of musicians committed to exploring the possibilities presented by his songwriting. Left turns abound in the band's approach to arranging which invokes the members' influences, ranging from pop, alternative, progressive rock, folk, and bebop jazz. Pale Blue Dot is an emergent entity founded on robust, educated, and communicative musicianship. Recorded in studios in the Shenandoah Valley, Nashville, and Washington, D.C., Pale Blue Dot's new LP is coming May 25th 2018.
Breakers are a rigorously-calculated, riff-driven, proto-punk alt-rock group out of Cville, VA that deliver an acerbic, infectious sound reminiscent of The Strokes and Queens of the Stone Age. It's a realized compositional style spray-painted with simple, straight forward New York rock n' roll.
Craiglist's smile was bright indeed the day it decided to cross the paths of two musically inclined users; one treble, one bass. Later a bar and brother yielded the third, a percussively active individual, heavily laden with both Para and Diddle. Musical tastes being what they were, a plot was hatched and rabid practice was in order; weak and weary body and mind bearing fruitful gains of epic proportion. Finally brass was pursued and enlisted, increasing the listenability, authenticity, adaptability, and general effervescence of the ensemble as a whole.

Syncopating a beat near you, The Ragnarockers are delighted to have your attention and support. Thank you listener, without which, music is just noise!
"Breakers inhabits a space somewhere in between the raw, yet slickly produced height of grunge and peak classic rock proficiency...
At points, the guitar riffs turn down carnivalesque avenues, only to build back up as punchy punk ragers or soaring face-melters..." WHURK Magazine

"...a songwriting style that nods to Bach while still keeping things rocking..." - Stinkweeds

"Debussy meets alt rock" – Anonymous fan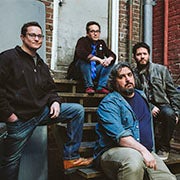 Doors

6:30 PM

Show

8:30 PM

Price

$7 Advance

$10 Day of Show