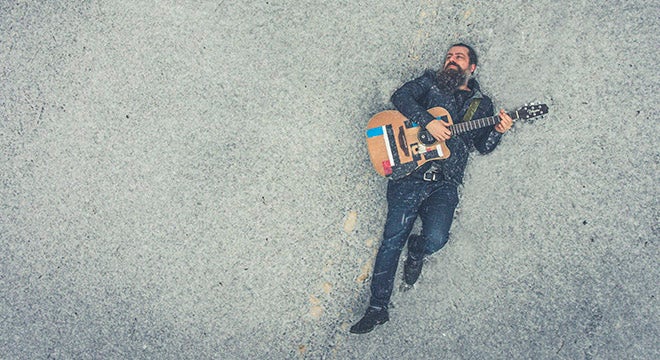 Sat, Apr 29, 2017
Sean Rowe
with Faye Webster
About Sean Rowe:
Acclaimed singer-songwriter Sean Rowe will be releasing a new album entitled New Lore care of Anti- on April 7th. The first song to debut from the album is entitled "Gas Station Rose" a bittersweet road song built around a simple guitar, some well placed piano chords and Rowe's soulful and convincing singing. The emotional build reaches a heartrending crescendo with some strings and backing vocals.
"I wrote the melody while in Las Vegas," Rowe explains, "I knew there was something to the song because I loved to play it. Lyrically it's about overcoming obstacles and looking for a place to hang your hat. The characters in the story are in it together. It's not easy but it's worth it. The line, "we are the elders of our minds" means that we control our own destiny, that it's what we believe about ourselves that determines where we go."
New Lore's simple yet powerful sound focuses on Rowe's renowned baritone and evocative songwriting, delivering a collection of affecting stories of desperation and resilience. His voice is beautifully augmented throughout by tasteful arrangements including flourishes of piano and a string section. The album was recorded in the city of Memphis at the historic Sam Phillips Recording studio and produced by Matt Ross-Spang who began working at the legendary studio when he was 16 and recently won a Grammy for his work with Jason Isbell.
Rowe says of the album, "This is a record about loneliness and a longing for connectedness. This yearning for a sense of home. Musically, I think this record is more focused than any before. I've become really aware about what it is that I do well, allowing my voice to come through and lyrically grabbing people with the stories.. Those are kind of my superpowers. The instruments on the record never intrude on my voice and words."
It is a sound that echo's Rowe's recent crossover hit "To Leave Something Behind" a song that resonated with a whole new wider audience after being featured in the recent Ben Affleck film 'The Accountant.'
"His voice comes not from the lungs or the diaphragm but from deep in the soul and lights up the most primal regions of your brain" – American Songwriter
About Faye Webster:
With roots in Texas swing and growing up in the creative mecca of Atlanta, home to some of the best lyricist in rap/hip-hop; Faye Webster was destined to become the creative director of her own life whether it be writing songs, performing or photography. The 19-year-old recently inked a deal with Awful Records. Faye has found her outlet in the arts and through that built a soundtrack incomparable to anyone else.
Faye began writing songs at 14 and continued crafting her method as she found her rhythm while attending Grady High School in the heart of Atlanta. During that time, Faye formed a close-knit group of creative friends called PSA; a rap/art group she still calls upon for inspiration and collaboration. At just 16 she released her first full-length album, Run & Tell. "That project was more folky country and the lyrics were more generic compared to my new album," explains Faye.
With a career in music in sight, Faye set out for Nashville to pursue a degree in songwriting at Belmont University. After her first year of college, the diversity of people in both the music and creative scene drew her back to Atlanta. "I felt that this city was where I belonged. Atlanta will always be home."
"When I knew I was going to drop out of Belmont, I loaded up on electives including art classes and film photography. I got a camera for Christmas and that's where the photography began." During trips back to Atlanta, she would hang out with her old high school friends, who now had musical careers of their own, and take portraits of them. "It just grew. I was inspired by Brooklyn, NY based artist, Kehinde Wiley's work for my pattern photos. I incorporate the background into the subject matter which creates this monochromatic look that has become my signature style," says Faye. She has since shot hip-hop heavy weights including D.R.A.M., Killer Mike, Father, and Lil Yachty among many others and her photos have been featured in Rolling Stone, Billboard and many more.
Faye has grown creatively in her music pursuits with PSA. "Half of us make beats and the other half rap, that's sort of how it works. I'm more like the Aaliyah/Frank Ocean of the group," she explains. The photographer/songwriter has also found a mentor in Atlanta-based rapper Ethereal who is also a part of the Awful Records family; a rap clique leading the charge in expanding the hip-hop genre and curating tracks with warped sounds. "He took me under his wing and introduced me to everyone else. I've since then done songs with Father, Keith Charles Spacebar, and Dexter." These hip-hop tracks draw a sharp contrast to the Americana feel of her albums; which also shows her flexibility as an artist and songwriter.
"The photography and music don't relate or inspire one another. I treat them as their own separate entities. My goal right now is to get my music heard more than getting my photography seen," says Faye. During the one month transition from Nashville back to Atlanta, she was full of new ideas and experiences. "I began writing songs for a new album. I truly feel that this album encompasses the fact that I take influences from many different perspectives. Each song tells a story and goes through all of the emotions involved. I've developed a more specific and honest way of telling a story," Faye explains. Drawing from artists she loves ranging from Aliyah to Dawes to Courtney Barnett to Chance the Rapper; this combination has become her new album set self-titled album set for release later this year. "The music displays heart break in the most sincere way possible."
"She Won't Go Away" is the lead single off the new album and will be released March 3 along with an alluring new video directed by the critically-acclaimed Joshua Shoemaker. Faye will also enchant audiences across the country as she sets on 12-city tour spring tour with Sean Pence.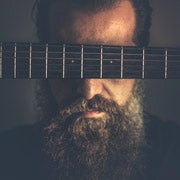 Doors

6:00 PM

Show

8:00 PM

Price

GA Standing Room

$12 Advance

$15 Day of Show