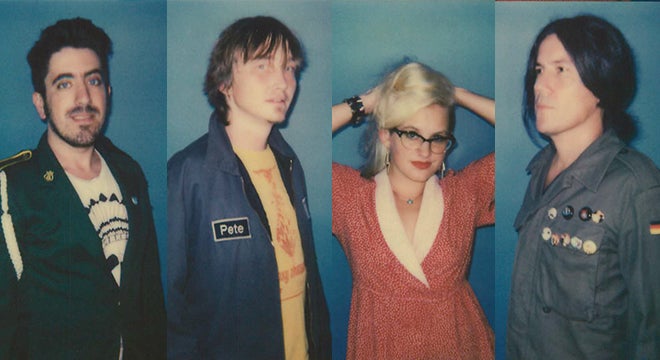 Shagwüf ¡SALVAJE! Release Party
Fri, Nov 25, 2016
Shagwüf ¡SALVAJE! Release Party
Featuring Trillions & GULL
About Shagwüf
Imagine Star Wars, Wayne's World and Spinal Tap had a three way and made a rock n roll baby...Shagwüf is born. Stylistically they are reminiscent of LA's 'X', heavily influenced by Pixies while high kicking towards the punk end of the hard rock spectrum. Shagwüf thrashes with just the right amount of hard blues and psychedelia to invoke early metal pioneers like Sabbath with a slightly twangy, swampy edge that is sure to keep your head banging. "Sally Rose has all the charisma of a rock 'n' roll star paired with the grit and charm of an old-fashioned Southern [pin up]. A woman of various musical incarnations (The Sally Rose Band, Lady Stardust) she brings attitude and solid chops to the bass in [Shagwüf]" (Cville Weekly). Along with her sultry vocals and song writing prowess, Sweet Pete Stallings (Lost Indian, Secret Ninja) lends his quirky songwriting along with his signature fuzzed out, lovingly scuzzy guitar tones. The two of them provide a rambunctious chemistry that draws the crowd up close and personal with back bends and sweaty head locks. Ivan Christo (Jaguardini, Pelacanesis), the newest addition to the stoner-metal troupe, throws in trippy, synthetic, phaser-pop infused keys to turn the power trio up to 11. Percussionist Pablo Olivieri (Pablo & The Dregs, The Findells) attacks the drums like a Argentine love child. Pablo's ferocity is compelling with his use of the pink tambo, giant yellow maraca & empty beer bottles. Shagwüf's debut EP 'Heavy Petting' is infectious. Although it's hard to pick from an EP full of great riffs, highlights include 'Swamp D' and the slinky rocker 'Cassolette'. Jordan Smith the front man of Diarrhea Planet exclaimed, "Shagwüf is the most exciting and unique band I've seen in years". This gutter-glam group is recording a full length record at Montrose in RVA with producer Adrian Olsen of Avers. After this summer's "Heavy Petting Tour" all up and down the east coast, Shagwüf is ready to release the beast on the new album. Stay tuned, stay hungry.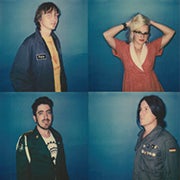 Doors

6:30 PM

Show

8:30 PM

Price

GA Standing Room

$7 General Admission
SHOWINGS
This event has already occurred.