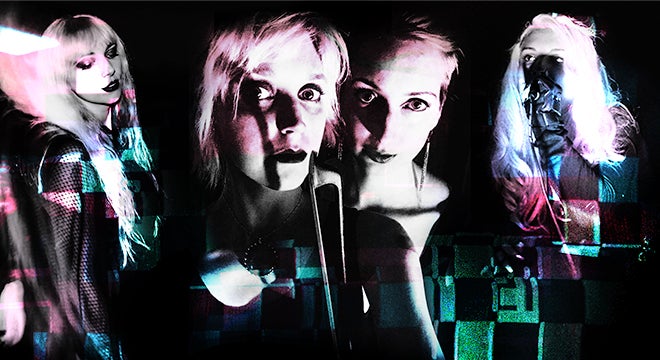 Ships In The Night, Angel Metro, and Please Don't Tell
Wed, Jul 17, 2019
Ships In The Night, Angel Metro, and Please Don't Tell
A Portion of The Proceeds to Benefit The Women's Initiative
"Ships In The Night is songwriter, multi-instrumentalist and producer Alethea Leventhal. Known for her electrifying mix of haunting, dark electronic and ethereal, ambient lullabies, Ships In The Night's magnetic sound pulls from dreams, memories and echoes from the outer world to paint an atmospheric landscape with sweeping waves of synths and kinetic beats.
Ships In The Night's latest album, Myriologues, (defined as "an improvised funeral song, sung by a woman on the death of a friend") received international attention as "celestial dream-pop," and "atmospheric darkwave" and sent her on a European tour in the summer of 2017. Myriologues was a full-length follow-up to 2015's self-titled EP and 2016's split, Wire & Light.
Ships In The Night has been linked with the genres of darkwave, witch house, and dream pop. She sites the soundtrack of Twin Peaks, Kate Bush, and 80s acts like Depeche Mode as influences on her sound and performance."
"Angel Metro blends the elements of heartbreak and hope to create an electronic sound nestled in Dark Magic.
Based out of Charlottesville, VA she was the front woman for the fairytale gothic rock band Gild The Mourn and now creates dark electronic pop. The first album from the project, Dark Days Bright Lights, released in January 2019 and has been featured in Dark Beauty Magazine and Brutal Resonance.
Angel is also the owner of the monthly goth/alternative club aptly named Goth Night that has hosted a variety of goth/alternative musicians and DJs from around the United States.
She finds her inspiration in horror, sci-fi, vintage Hollywood glamour, and high fantasy."
Classical singer and pianist, Christina Fleming and cellist, Nicole Rimel create dark cabaret that will leave you questioning your existence.
About The Women's Initiative of Charlottesville:
"The mission of The Women's Initiative is to provide women with effective counseling, social support and education so they can transform life challenges into positive change and growth."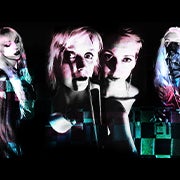 Doors

6:30 PM

Show

8:30 PM

Price

$10 Advance

$12 Day of Show
SHOWINGS
This event has already occurred.