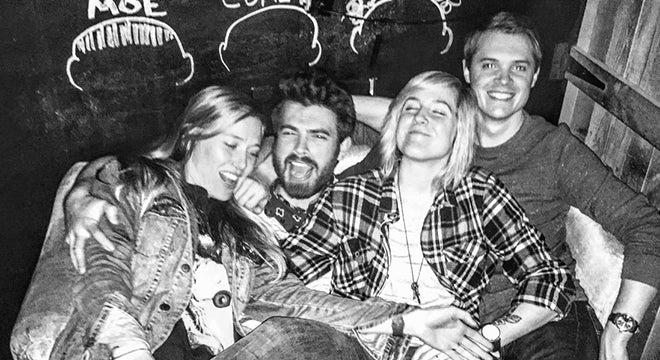 Wed, Jul 3, 2019
Six Foot Ceilings
with Rebekah Rafferty and The Wakes and Harli & The House of Jupiter
Based out of Charlottesville, Six Foot Ceilings got their start as four friends jamming in a basement with a very low ceiling. In less than a year, they progressed from playing their first show in the corner of a quiet bar, to winning the 2019 Cville Battle of the Bands and opening at Rawk Fest 2019. They are now excited to announce the release of their self-titled first album.
Though they consider themselves to be revivalists of traditional pop, Six Foot Ceilings features a blend of genres with elements of Funk and Americana. Their sound incorporates soft vocals with hard and fast beats, dreamy synth solos, and radio-pop melodies. The band's ear-worm lyrics punctuated with head-bobbing riffs create a musical experience ranging from funky to ethereal.
About Rebekah Rafferty and The Wakes:
Richmond artist Rebekah Rafferty writes melancholy lyrics and haunting melodies. When she's backed by The Wakes, her music is energetic, soothing, ethereal, and soulful. Rebekah Rafferty and The Wakes is the soundtrack to your feels.
About Harli & The House of Jupiter:
Harli & The House of Jupiter is a band with a message. Growing up in Charlottesville, Virginia, multi-instrumentalist Harli Saxon witnessed everything from discrimination and poverty to abuse and the foster care system, and she turned to songwriting as a refuge. In 2016, Saxon found a kindred spirit in guitarist Jonathan Daughdrill and combined their diverse influences of blues, soul, punk, and metal, to create a unique style that they call "soul punk." Along with Saxon's cousin, drummer Jesse Lloyd, they became Harli & The House of Jupiter and set off on a mission: to make music that informs, inspires change, and challenges society to do better. Their debut studio album, Deja Vu, will be released in Summer 2019.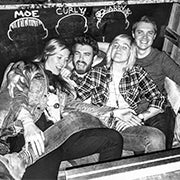 Doors

6:00 PM

Show

8:00 PM

Price

$7 Advance

$7 Day of Show
SHOWINGS
This event has already occurred.