Sun, Sep 10, 2017
Six Pack Songwriter Showcase to benefit PACEM
featuring Peyton Tochterman, Will Overman, Susan Munson, John Kelly, Debra Guy, and Mark Roebuck
About PACEM:
PACEM is a grassroots organization that coordinates space and volunteers to provide shelter for individuals in our community who are homeless. More than 80 faith congregations and community groups and 3,000 volunteers in the Charlottesville area come together each winter to address the need for shelter by opening their doors, serving evening meals, giving financially, and providing companionship. PACEM believes that a welcoming, safe place to shelter is the first step to addressing the crisis of homelessness.
About Peyton Tochterman:
"★★★★...One of the rising stars of American Roots Music" –Roots 66/The Alternate Route

" I have been interviewing songwriters for 27 years, some good, some great, and some not so good. Peyton Tochterman is the real deal. For my money, out of all of them, he is one of the best" –David Maurer, The Daily Progress

After a 9 ft Steinway Piano fell onto his head leaving him on his back for four months recovering from spinal surgery, Peyton had plenty of time to contemplate the future of his music. Upon returning home, Peyton decided to concentrate solely on songwriting and performing.

Then he hit the road.

Peyton has played almost every state, travelled to Afghanistan as a Cultural Ambassador for music for The United States, has had his writings published in national publications, has been the voice for multiple books for publisher Simon and Schuster, has scored music for commercials, and has gotten married to his best friend that he met in grade school. Through every step, at every breath, and in every barroom, state and country, Peyton has been, is, and will always be a songwriter.

Born in Virginia, living in the musical hotbed of Charlottesville, and having released 4 full length CD's, Peyton Tochterman continues to tour the country and gain fans wherever he goes through honest songwriting and unforgettable live performances. Whether he is performing a solo acoustic set, or with his band Man On A Horse, Tochterman is unflinching in his determination to write and perform what he refers to as "true music."

Peyton has had the privilege of singing our countries National Anthem at The Marine Corps Museum at Quantico for a host of American heroes. He has shared the stage with Levon Helm, Darrell Scott, Jason Isbell , Chris Knight, Mark Erelli, Cheryl Wheeler, Robert Earl Keen, Richard Buckner, Sons of Bill, Tony Orlando, and Gary Sinise among others.

About Will Overman:
The music of Will Overman is at once melodic as it is relentless, as refreshingly unique as it is familiar and evocative.

Overman's music is rooted deeply in the South yet transcends genres and convention, blending essential elements of rock, blues, country toward a collective swell reminiscent of the Allman Brothers, Lynyrd Skynyrd and Marshall Tucker.

A Virginia native, Overman -- who made it through two levels of NBC's "The Voice" -- pairs sleek vocals with haunting rhythm and introspective melody. He takes on love, life and loss. All with an edge driven deep in reality.

Whether performing solo or with a full band, Overman is a young Bruce Springsteen, (think "Nebraska"). He's a folksinger and a rocker.

About Debra Guy:
Debra Guy captivates audiences with her dynamic performances, musical storytelling, honest lyrics, and voice which is "equal parts grit and clarity." She focuses on writing enthralling autobiographical lyrics, and delivering them in polished, eloquent songs while charming you with her confident stage presence, triggering you to put down your drink, step closer, and listen. Guy's 2017 solo acoustic record "Lucky Numbers" is a collection of true stories put into lyrics, melodies, and expressed through her deft hands and one-of-a-kind voice.

About Mark Roebuck:
Mark Roebuck, a singer/songwriter living in Virginia is best known for his 1980's power pop band, the Deal: and for Tribe of Heaven, a 1988 ten song collaboration with Dave Matthews finally released in 2005 that included the co-written song "The Song That Jane Likes," now a staple of DMB albums and live performances. The deal was at one time signed to Bearsville/Warner Brothers Records, but disbanded in 1988 without a major label release Ironically, at the time of the band's breakup, Musician Magazine named the Deal one of the top 20 unsigned bands in the world. In 2003, power pop labels Not Lame Records released "Goodbye September," an anthology of the Deal's recoded music spanning either career from early demos to their final Ardent Studios tracks in Memphis. This CD met with rave reviews, and was one of Not Lame's best sellers in 2003. In 2005, Mark Roebuck, along with Charlie Pastorfield and Rusty Speidel, began playing in a five-man power guitar group called Big Circle. They released a fourteen sing CD called "Things May Change," that received wide praise and positive reviews. In the All Music Guide, Lindsay Planer gave the CD 4 stars, and wrote that is was, "a stunning collection of interesting modern jangle-pop compositions, brimming with catch and charismatic hooks that more often than not take the melodies into compelling and unexpected places…."

After several more projects, and then several years away from music, in 2016 Mark reunited with his former Deal band-mate Michael Clarke. In collaboration with Charlottesville musician and engineer Tim Ryan, they released The World and All Within, a 12 song album of driving underground pop-rock and acoustic Americana reminiscent of the Byrds and Big Star.

Mark, Time, and Michael, along with Rusty Speidel, are now heard at work on a new 17-song recording project, Kingdom of Mustang. Due for release this fall, it will be backed up by live performances by the band. All involved can't wait!

About Susan Munson:
Singer/Songwriter Susan Munson lives in Charlottesville and is involved in many musical projects. A prolific songwriter, she is currently in the studio working on her next record. Her latest musical project is Mojo Pie which showcases her original songs.

While her main focus is her original music, she also fronts two Grateful Dead cover bands - Alligator and an offshoot of that, Mama Tried. She has been a featured artist in Charlottesville's First Night Virginia and Jason Burke's Six-Pack Songwriter Series. She has performed at the Sprint Pavilion, The Paramount Theater, The Jefferson Theater, The Southern Cafe & Music Hall and numerous wineries in Central Virginia. She is also a regular at The Local's Monday Night songwriter's night.

About John Kelly:
John Kelly is a Charlottesville-based singer songwriter with more than two decades of solo acoustic performing experience. He is the 2015 winner of the Rapunzel's Songwriting Competition for his song Good One There and performs extensively at area wineries, breweries and other venues throughout Central Virginia. He worked with noted producer Rob Mathes on his debut CD Brighter Days and is currently working on a new recording project slated for release in 2017.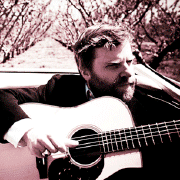 SHOWINGS
This event has already occurred.