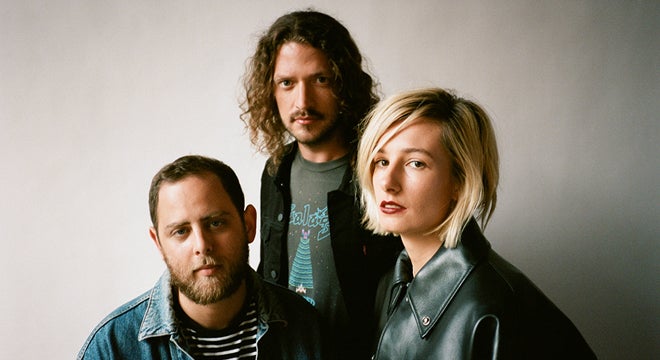 Thu, May 2, 2019
Slothrust
with Summer Cannibals
About Slothrust:
Slothrust is principal songwriter, singer, guitar player and unrepentant aesthete Leah Wellbaum, with drummer Will Gorin and bassist Kyle Bann. On their fourth full-length album The Pact, Slothrust constructs a luscious, ethereal cosmos perforated with wormy portals and magic wardrobes, demonstrating more clearly than ever the band's deft shaping of contrasting sonic elements to forge a muscular sound that's uniquely their own. The album was recorded in Los Angeles with producer and mixer Billy Bush (Garbage, Neon Trees, The Boxer Rebellion).

Cultivating their potent brew of classically informed, soulful rock in the fertile Brooklyn indie scene, Slothrust released their debut LP, Feels Your Pain, in 2012, followed by 2014's Of Course You Do. The band expanded their fervent following via the song "7:30 am," selected as the theme for the FX Network show "You're The Worst". Their 2016 Dangerbird debut album Everyone Else established the band as a breed apart, capable of serving up deceptively clever epics that veer satisfyingly between incandescent riffing and pop hooks, winsome anxiety and powerful heft. Throughout 2016 and 2017, Slothrust lit up audiences on sold-out headline tours, festival dates and support tours with Highly Suspect in the US and Manchester Orchestra in Europe. The band closed out 2017 with Show Me How You Want It To Be, an EP of of unexpected and inventive covers of songs by artists as diverse as Al Green and Britney Spears, Black Sabbath and Louis Armstrong.
About Summer Cannibals:
Led by guitarist/vocalist Jessica Boudreaux, the Cannibals initially cut their teeth on the local Portland circuit, sharing the stage and receiving encouragement from peers including The Thermals. Along the way, they released a pair of fantastic full-lengths -- 2013's No Makeup and 2015's Show Us Your Mind — on their own label, New Moss Records. Show Us Your Mind appeared on NPR's Sound Opinions Best of list in 2015. The band has since spent an unhealthy amount of time on the road, earning accolades and adding plenty of fresh converts to their highly-charged, no frills attack.
It seemed only logical that when the band decided to sign to a label, they chose Kill Rock Stars, which has a long history of putting out fearless, female-led bands like Bikini Kill and Sleater-Kinney. Their most recent release, Full Of It, is the band's defining statement to date. Recorded with producer Chris Woodhouse (Thee Oh Sees, Wild Flag), the LP is one of those massive leaps forward that every band hopes to achieve at least once in their career. Aided by rhythm guitarist Marc Swart, drummer Devon Shirley and bassist Jenny Logan, the 11 songs spark that perfect mix of snotty attitude, unbounded energy, and window rattling volume.
Since the band's formation they've had the opportunity to play with some their musical heroes, including: Guided By Voices, Mudhoney, Stephen Malkmus and the Jicks, and The War on Drugs. They've toured the country with The Thermals and CHVRCHES as well as played some major festivals including Sasquatch, Project Pabst and Riot Fest.
"Summer Cannibals got its name from a song by Patti Smith and Fred "Sonic" Smith. Like Patti and Fred, the band does not shy away from tackling big issues in its work."
"Recent Kill Rock Stars signees Summer Cannibals expertly balance flame-belching Mad Max riffage with lyrics frankly exploring questions of codependence and need."
"The album's title track is exemplary of that control, with alternating sections of calm and mayhem reminiscent of early Sleater-Kinney. It's a jagged, blistering three and half minutes of intertwining, rhythmic bass and electric riffs and smashing drums."
— Stereogum
"There are shades of late 90s Sleater-Kinney in the loud-quiet-loud of it all, not least in Boudreaux's voice, snarling at all the right moments."
— Noisey
"The band's latest zooms in with a series of robust guitar chugs, sharpening its already metallic edge."
— SPIN
" ...refine the fuzzy garage-pop of its debut into something sharper, tighter, and much more difficult to shake off."
— Entertainment Weekly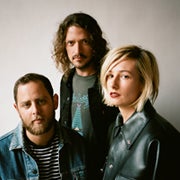 Doors

6:30 PM

Show

8:30 PM

Price

$14 Advance

$16 Day of Show
SHOWINGS
This event has already occurred.