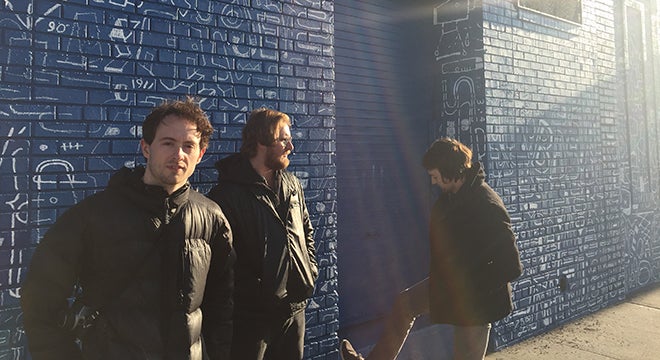 Fri, Feb 8, 2019
Stray Fossa
with Toxic Moxie and Inning
About Stray Fossa:
Nick and Will Evans, alongside childhood friend, Zach Blount, cut their teeth experimenting with elements of classic British pop pulled from family record collections, at the same time developing an ear for the lyrical storytelling traditional to the Appalachian music-scape in which they grew up.
Their creative process is defined by compromise in the face of opposing artistic tastes as well as a shared desire (obsession) to make more sound than one would expect from a three-piece. "Heavy on atmosphere and hypnotic vocal harmonies" the group pools ambient bass and guitar layering with shimmering vocal washes to craft songs that hover somewhere between modern garage and indie pop with a varnish of nostalgia for what hit the airwaves in the 60s and 70s. The Evans brothers' lyrics float on top—at times an intimate narrative and other times mixing pointed observation with subtle and unassuming commentary on human behavior and complacency.
Stray Fossa's debut EP, "Sleeper Strip" (2018), garnered praise from notable blogs and magazines, such as The Wild Honey Pie, Obscure Sound, Whurk Magazine, Look Up Records. Compared to the likes of Beach House, Real Estate and The War on Drugs, the three-track release has been described as a "nocturnal vein of rock with strong melodic elements" – a "heart-rending blend of garage rock and dream pop" with "consistently superb vocal deliveries throughout." Outlets were quick to applaud the songwriting, home recording and self-sufficiency in music production.
The band's third single, "Commotion," released in September 2018, was placed into heavy rotation on Spotify's Fresh Finds playlist.
About Toxic Moxie:
Richmond Synth-pop Disco-punk
About Inning:
¯\_(ツ)_/¯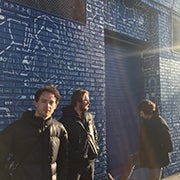 Doors

6:30 PM

Show

8:30 PM

Price

$7 General Admission
SHOWINGS
This event has already occurred.