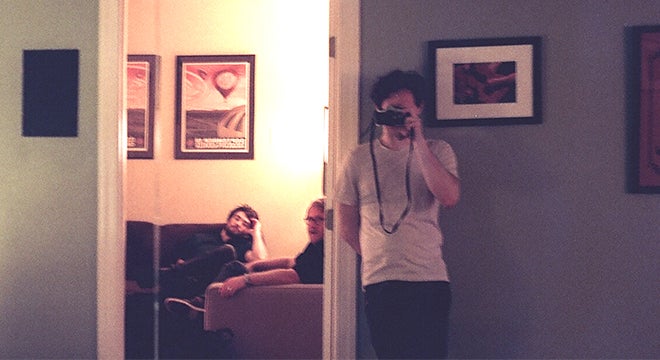 Stray Fossa EP Release Party
Fri, Sep 27, 2019
Stray Fossa EP Release Party
with special guest Minor Poet and Good Dog Nigel
Formed in 2018, Stray Fossa is an indie band comprised of brothers Nick and Will Evans and Zach Blount. Drawing on mixed musical inspiration absorbed from parents' record collections, the trio got their start organizing regular free concerts in their hometown of Sewanee, Tennessee. After a six-year hiatus, their creative process has reemerged in the face of opposing artistic tastes yet shared obsession to make more sound than one would expect from a three-piece.
Stray Fossa's first string of releases in the second half of 2018 garnered praise from notable music blogs and magazines, such as The Wild Honey Pie, Obscure Sound, HighClouds, and BIRP.FM. Described as "a warm cocoon of lo-fi chill-wave nostalgia" and a "heart-rending blend of garage rock and dream pop" with "consistently superb vocal deliveries throughout," outlets were also quick to applaud the songwriting as well as home production and recording. Stray Fossa's third single, "Commotion," released in September 2018, received positive reviews as a "compelling, unconventional" take on shoegaze and was placed into heavy rotation on Spotify's Fresh Finds and Fresh Finds: Six Strings playlists. Following a successful stretch of shows up the east coast, the band released their fourth single, "Swells," in January 2019.
Stray Fossa writes, records, and produces all their music independently in their attic studio in Charlottesville, Virginia. The band's first self-titled EP is out in September 2019. The single, "Eyze," was released on July 1st to all major streaming platforms.
Minor Poet is the brainchild of Richmond, VA songwriter Andrew Carter. In May 2019, Sub Pop Records released The Good News, a six song collection of harmony-filled indie rock that redefines and expands the boundaries of Minor Poet's sound. Recorded by Adrian Olsen (Natalie Prass, Foxygen) at Montrose Recording, these songs are brought to life on stage by an incredible cast of local Richmond musicians.
Good Dog Nigel:
Good Dog Nigel is a Rock & Roll band with touches of busted pop and sparkling elements of twee, twang, and boogie. At the helm of the project is Parker Emeigh who writes his music to act as a window for the listener to peer into, bouncing back and forth between his familiar and surreal reality. With a heavy focus on the beautiful, troubling, unexplainable, and at times funny parts of our existence, his music encourages the listener to laugh at the strange existence that we all share, and to find excitement and contentment in the uncertain nature of it all.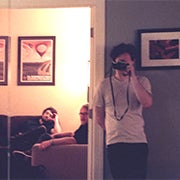 Doors

6:30 PM

Show

8:30 PM

Price

$10 Advance

$10 Day of Show
SHOWINGS
This event has already occurred.