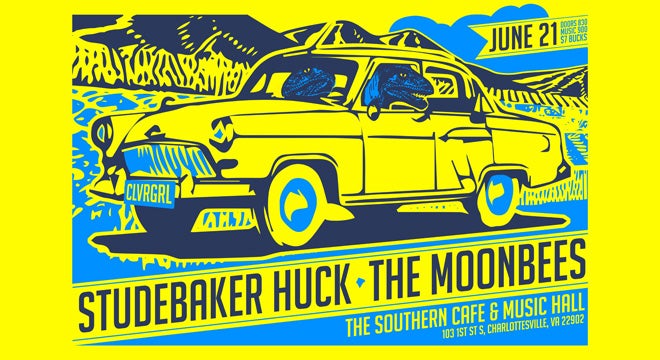 Studebaker Huck / The Moonbees
Thu, Jun 21, 2018
Studebaker Huck / The Moonbees
About Studebaker Huck:
Elements of punk, grunge, southern rock, and folk is what encompasses Studebaker Huck's unique and raucous musical style. Fueled by their similar taste in music, friends Jarrod Zbieg and Zach Bradshaw started developing material and playing regularly together in 2015. After exploring a few different avenues, they rounded out their sound in the summer of 2016 with the addition of Jarrod's longtime friend, Andrew Mundell and Zach's childhood friend and previous band mate, Bobby Finley. This line-up immediately clicked, establishing their signature, honest and gritty sound that became what is now known as Studebaker Huck.
About The Moonbees:
The space folk band based in RVA and Charlottesville, The Moonbees, have a very wide range of sounds at their disposal, from psych-folk to electric blues. The quartet is a treasure trove of folk and indie rock, reminiscing of the Shins and Television.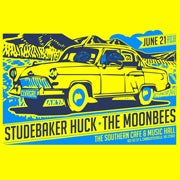 Doors

7:00 PM

Show

9:00 PM

Price

$7 General Admission
SHOWINGS
This event has already occurred.