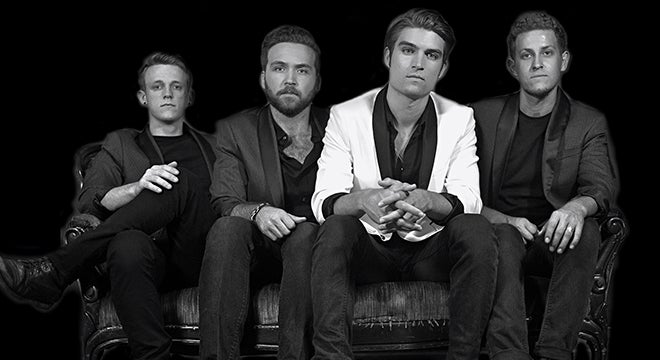 Sat, May 6, 2017
The Barons
with Ben Hardesty of The Last Bison
About The Barons:
"IMAGINE CHUCK BERRY AND THE EARLY STONES HAD A KID THAT GREW UP IN THE JOSHUA TREE LISTENING TO BRANDON FLOWERS COVER SONGS FROM KINGS OF LEON'S 'AHA SHAKE HEARTBREAK'."
"Fighting night in and night out singing, shouting, dancing, shaking, expressing what unifies you as a human and relating this to those who seek it; this is rock n' roll. Virginia-based rock band The Barons embody this notion in everything they represent. Fresh into their twenties, frontman Peyton Alley, lead guitarist Josiah Ragland, drummer Ryan Boone, and bassist Kirtland Gray make up The Barons. The band has built a solid following since it's start in 2013 going on three independent US East Coast tours mainly drawing in the college crowds and headlined major 20,000+ crowd festivals throughout their home state. Towards the tail end of Spring 2015, the band released two singles as a Digital 45, 'Hands On' and 'Crown' with Sony producer Micah Wilshire out of Nashville, TN. 'Hands On' became the band's first song on the radio bringing much playtime through college radio and XL102 Richmond then spread throughout their home state. 2016 proved to be another promising stepping stone for the band as they released three more singles well played through out home-state stations, 'Rattle', 'Light Up', and 'Mary Anne' and supported the tours of top Billboard Rock artists, Catfish and the Bottlemen, Judah and the Lion, and The Whigs. iHeart Radio Host Jeff Katz acclaimed The Barons opening set for Catfish and the Bottlemen "one of the most fulfilling supporting acts I've ever seen."
The Barons now seek to reach a broader audience in 2017 with new shows and music en route.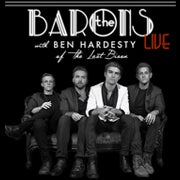 Doors

7:00 PM

Show

9:00 PM

Price

GA Standing Room

$10 Advance

$12 Day of Show
SHOWINGS
This event has already occurred.