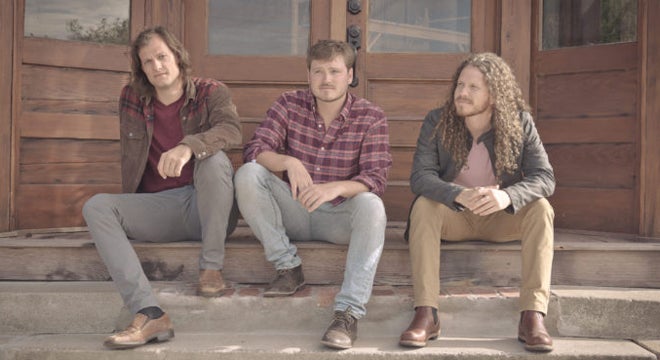 The Currys CD Release: This Side of the Glass
Sat, Mar 23, 2019
The Currys CD Release: This Side of the Glass
with special guests Steve Everett and Matthew Fowler
About The Currys:
The Currys have been staking their claim within the Americana music scene since 2013, when vocalist/guitarist Tommy Curry quit his teaching job and moved to Charlottesville, Virginia, to join the harmony-based folk-rock outfit newly formed by brother Jimmy Curry (vocals, guitar) and cousin Galen Curry (vocals, bass). The band, who cut their teeth playing the oyster bars and listening rooms of the Florida Panhandle, has since written and released two full-length albums: their studio debut Follow (2014), called "eye-opening, but warmly familiar" by Earmilk, and whose title track is "one of the most beautiful pieces of music I've ever heard" (Todd Moe of NCPR); and sophomore effort West of Here (2016), with its "tight-as-a-rubber-band" harmonies and "infectious" songwriting (PopMatters).
For their third album, This Side of the Glass (2019), The Currys teamed up with producer/guitarist Sam Whedon and engineer Stewart Myers (Jason Mraz, Parachute) to map new terrain. As ever, the band's three-part family harmonies provide the organic, lived-in feel of roots music, but the album aspires to a greater variety of form and orchestration than earlier releases. The songs defy any neat categorization: the country nostalgia of "Gulf Coast Home" complements the folk-pop sensibility of "Pin You Down," while the guitars and gang vocals of "Soon Enough" pay unmistakable homage to Paul Simon's "Graceland."
Lyrically, This Side of the Glass explores questions of perspective, an apt consideration for a band featuring three songwriters. Each Curry offers his take on the time-worn threads of life and love, contributing to the album's tapestry of introspection and social commentary. Likewise, each in turn ruminates on the paradox faced by every performing songwriter: how to balance one's roles as both the author of stories and the object of storytelling. This Side of the Glass is an insightful and satisfying new chapter from a band with many more stories to tell.
"Stirring vocals...from a promising new band." - C-Ville Weekly
"...toothsome and satisfying…" - Popshifter on West of Here
"It's is almost impossible not to be moved, physically and metaphorically, by the gorgeously composed tracks on this album." - Wordkrapht on Follow
About Steve Everett:
Born in Albany, GA & raised in Greensboro, NC, Steve blends positive vibes with catchy, melodic hooks and hip, clever lyrics to form his fun musical style. Steve studied music performance at Appalachian State University in Boone, NC and plays stages ranging from The House of Blues, The Rock Boat music festival, all the way to acoustic home shows. He has been fortunate enough to tour the country (solo & full band) with national acts like Hunter Hayes, Cassadee Pope, Sister Hazel, & Michael Tolcher. His two most recent albums have been nominated for "Album Of The Year" at The 12th & 15th annual Independent Music Awards. Steve also loves film, golf, sports, cigars... & high-fives.
About Matthew Fowler:
Florida-based artist, Matthew Fowler, is the perfect storm of all the essential singer-songwriter elements: a flawlessly raw yet organic voice, intricate melodies, compelling musicianship, and an overwhelmingly rich and rootsy sound. He released his homegrown debut album, "Beginning", comprising of songs written between the ages 14 and 19 years old. The record, which was recorded live in his kitchen back home in Orlando, was first singled out by American Songwriter Magazine who hailed: "Fowler shows the same mastery of earnest, strummy, songcraft as established artists like Damien Rice and Ben Howard."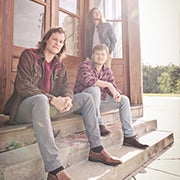 Doors

6:00 PM

Show

8:00 PM

Price

$12 Advance

$14 Day of Show
SHOWINGS
This event has already occurred.