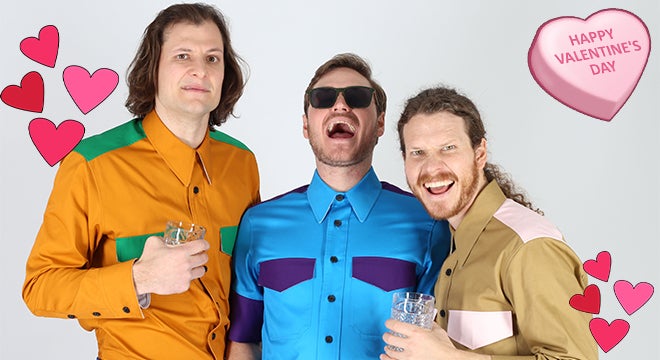 Fri, Feb 14, 2020
The Currys' Valentine
with special guest Genna Matthew (EARLY SHOW)
The Currys have been staking their claim within the Americana music scene since 2013, when vocalist/guitarist Tommy Curry quit his teaching job and moved to Charlottesville, Virginia, to join the harmony-based folk-rock outfit newly formed by brother Jimmy Curry (vocals, guitar) and cousin Galen Curry (vocals, bass). The band, who cut their teeth playing the oyster bars and listening rooms of the Florida Panhandle, has since written and released two full-length albums: their studio debut Follow (2014), called ìeye-opening, but warmly familiarî by Earmilk, and whose title track is ìone of the most beautiful pieces of music Iíve ever heardî (Todd Moe of NCPR); and sophomore effort West of Here (2016), with its ìtight-as-a-rubber-bandî harmonies and ìinfectiousî songwriting (PopMatters).
For their third album, This Side of the Glass (2019), The Currys teamed up with producer/guitarist Sam Whedon and engineer Stewart Myers (Jason Mraz, Parachute) to map new terrain. As ever, the bandís three-part family harmonies provide the organic, lived-in feel of roots music, but the album aspires to a greater variety of form and orchestration than earlier releases. The songs defy any neat categorization: the country nostalgia of ìGulf Coast Homeî complements the folk-pop sensibility of ìPin You Down,î while the guitars and gang vocals of ìSoon Enoughî pay unmistakable homage to Paul Simonís ìGraceland.î
Lyrically, This Side of the Glass explores questions of perspective, an apt consideration for a band featuring three songwriters. Each Curry offers his take on the time-worn threads of life and love, contributing to the albumís tapestry of introspection and social commentary. Likewise, each in turn ruminates on the paradox faced by every performing songwriter: how to balance oneís roles as both the author of stories and the object of storytelling. This Side of the Glass is an insightful and satisfying new chapter from a band with many more stories to tell.
"Stirring vocals...from a promising new band." - C-Ville Weekly
Singer-songwriter Genna Matthew's indie folk-pop sound is both timeless and current, blending pure, sweet vocals with lyrics that strike a chord. She grew up in the lush music community of Charlottesville, Virginia, and was influenced from a young age by the sounds of the area's Folk and Americana scene. While studying guitar under acclaimed singer-songwriter, Devon Sproule, she began writing and recording her original music at age fifteen. She fell in love with sharing her music and could be found performing in coffee shops and venues from Charlottesville to Tennessee on school nights. At eighteen she released her first full-length album and began her studies of classical voice at the University of Virginia.
Genna's bittersweet writing sugarcoats wistful lyrics with layers of honeyed vocals and warm harmonies. Her latest EP, 'My Old Habits', released in 2016, features prominent instrumentalists including Johnny Stubblefield (Parachute), Sam Wilson (Sons of Bill), Chris Pandolfi (Infamous Stringdusters), Butch Taylor (Dave Matthews Band), and Matt Wood (Erin and the Wildfire).
Her songwriting has been recognized both regionally and internationally, most recently as a semi finalist in the International Songwriting Competition in 2016 and 2017.
In 2018 she traded the Blue Ridge Mountains for the Spanish coast, where she is currently pursuing her Masters in contemporary music performance at Berklee College of Music's Valencia campus. These travels have inspired her next EP, which features many of the talented artists she has met abroad, and will be released in 2020.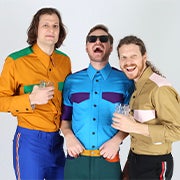 Doors

6:00pm

Show

7:00 PM

Price

$12 Advance

$14 Day of Show
SHOWINGS
This event has already occurred.