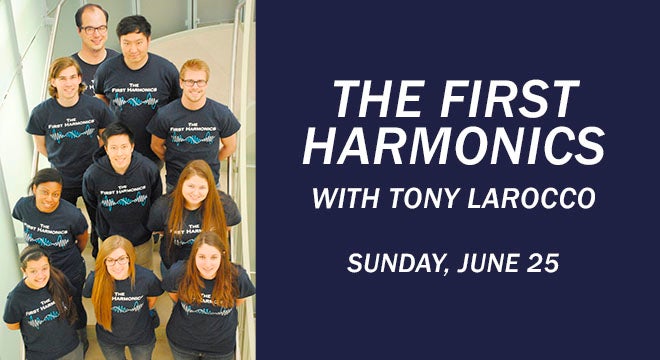 Sun, Jun 25, 2017
The First Harmonics
with Tony LaRocco
UVA's premier all-science-&-engineering graduate student a cappella group. This group is for all of us nerds who secretly harbor dreams of leaving grad school to become lounge singers or the next American Idol. This is for all of you who have worked a late night in the lab, grabbed a pippette, popped the collar on your lab coat, and started crooning. We have banded together to form the greatest group of singing scientific grad students the world has ever seen! (And we look pretty darn hot in our white lab coats too). We are The First Harmonics!!!
Tony LaRocco grew up playing in bands as a self-taught musician and he went back to school to formally study his craft. He founded Pale Blue Dot in 2012. Pale Blue Dot effortlessly covers a full emotional range on Telescopes, shifting from urgently melodic pop-rock, to burly rock, to meditative balladry. Throughout, LaRocco leads the charge with a plaintive passion that recalls the earthy shamanistic quality of vocalists such as Eddie Vedder, Chris Martin, and Bono.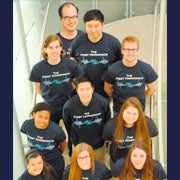 Doors

5:00 PM

Show

7:00 PM

Price

GA Seated with Standing Room

$10 General Admission
SHOWINGS
This event has already occurred.