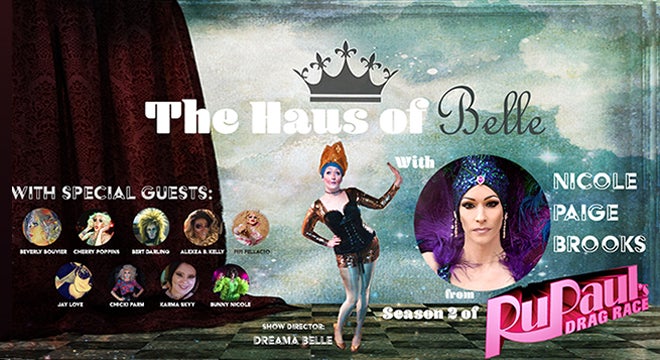 The Haus Of Belle featuring Nicole Paige Brooks
Fri, Aug 18, 2017
The Haus Of Belle featuring Nicole Paige Brooks
Join the Haus Of Belle cast as we welcome star of RuPaul's Drag Race Season 2, Nicole Paige Brooks, of Atlanta, Georgia to the stage! This sensational end of summer party will leave you speechless as some of the top local kings, queens, and femmes of the area come together to bring you the show to close out our summer season at the HAUS! Enjoy an award-winning show, short meet & greet with our cast, and a great end-of-summer celebration!
The HAUS OF BELLE is an all-ages welcoming drag show that is inclusive of many styles of drag, including drag queens, kings, and femme fatales!

Host/Show Director: Dreama Belle

The drag artists that compile this cast of rotating artists from all around Virginia are dedicated to the craft of drag and creating a fun, entertaining, memorable experience for all of its patrons! Dreama Belle, the show director of the HAUS, is very passionate about cultivating a substantially diverse performance art scene in the Charlottesville and great central Virginia area, so come and experience this up and coming drag show for yourself!

***All ages are welcome, but viewer discretion is advised for young audiences.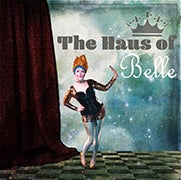 SHOWINGS
This event has already occurred.