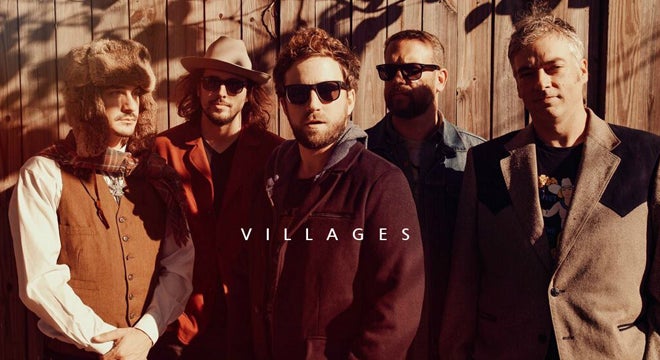 Thu, Dec 20, 2018
VILLAGES
FREE Pop-Up Show
VILLAGES is what happens when a lifelong piano player has a midlife musical crisis, teaches himself guitar, writes 70+ songs in a little over a year, and then gets his super talented friends to make them sound cool.
"It's kind of an experiment that has gotten out of hand," says Justin Paciocco. "At first, I was looking for a new hobby and wondered if I could teach myself guitar. I figured it'd be something I'd play around with for a few weeks and then lose interest and move on to something else. Fast forward 2 years, and it's crazy to think I'm now fronting a new band, playing live shows, releasing an album. This whole thing has been unexpected, but it's been a blast too."
Justin cut his teeth playing keyboards in the popular RVA jamband Farm Vegas. When that band called it quits in 2012, a burned out Justin stepped away from music and transitioned into "a more prototypical, 9 to 5 adult life." It was several years later that Justin caught the "guitar bug" and became re-inspired and ready to start a new project. The band -- known as VILLAGES -- includes a revolving collaboration of some of RVA's most plugged-in musicians: Stephen Lecky (Farm Vegas), Zach Hudgins (Red Light Rodeo), Corey Wells (Shack Band), James Lloyd Hodges (Avers), and Stephen Kuester (Jackass Flats). Their folky, catchy debut EP was recorded with the help of Zach Fichter (Turkuaz) and Jeremy Simmons (Elephant Ear Studio), and was released in 2018.
It takes a village.
SHOWINGS
This event has already occurred.