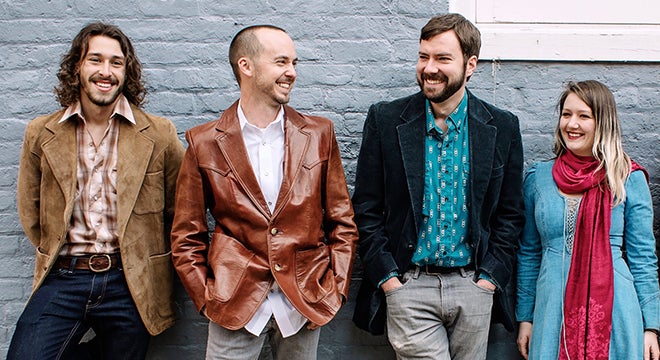 Sat, Oct 15, 2016
Will Overman Band
with Fenton
About The Will Overman Band
The music of Will Overman Band, call it "amped-up folk rock", is as energetic as it is passionate. The Charlottesville, Va based band has a unique sound that can be both haunting and evocative, yet sincere and sweet.
Musically and lyrically, the band draws from its Virginia roots, producing a rare combination of enticing harmony and straight-ahead, hard-charging rhythm and riffs. Or, as one fan put it, "hearty as a home-cooked Southern meal."
On June 4th WOB released its first full length LP, self-titled "Will Overman Band, to a near sold out crowd at The Southern Café and Music Hall. Having been recorded just down the road at Monkeyclaus Recording Studio in Roseland, Va, "Will Overman Band" is an 11 song celebration of roots, honest reflection, and a personal statement by a young band taking their first steps on the long journey ahead. The album received rave reviews on a national scale with The Huffington Post stating, "Will Overman Band brings back Southern Fried Rock" and No Depression who said of the album, "A unique, trademark voice, Will's is one you recognize and gravitate to... Overman' s record lays it all out, a rich start for an auspicious musical career."
The band is composed of Overman, on guitar and vocals; Daniel McCarthy, guitar; Brittney Wagner on guitar and vocals; J Wilkerson on bass; and drums. Drawing comparisons to The Avetts and Jason Isbell, the band carries an unwavering commitment to its music — and to its fans. That music and those lyrics, as the Huffington Post wrote, seem to draw " … from the experiences of someone much older", as is evident in their new single "All I Say".
The past year has been a busy one. In the past 12 months WOB has broken into the festival circuit with appearances at renowned fests such as Merlefest, Rooster Walk, and Appaloosa. They've played hundreds of shows from Burlington, VT to Nashville, TN, and they show no signs of slowing down.
Soulful and unforgettable. Addictive and sometimes playful. Meaningful and real. Those factors, plus a transcendent passion and unyielding commitment to craft, are what truly define this rising, must-see group of talented young musicians.
About Fenton
Formed in the spring of 2013, Fenton is on its way to being a Charlottesville institution. Drawing on garage rock, new wave, and classic California pop, Fenton delivers audiences a shot of pure rock and roll adrenaline. Their newly released EP, Indigo, evokes The Strokes, Mac DeMarco, and The Cars while maintaining a guitar-pop sensibility hard to tie to any one era. Fenton's live shows reflect their love of everything from Tame Impala to Taylor Swift, filtered through a classic rock ethos that is all theirs.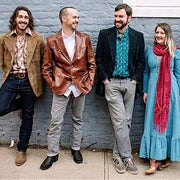 Doors

7:00 PM

Show

9:00 PM

Price

GA Standing Room

$8 Advance

$10 Day of Show
SHOWINGS
This event has already occurred.