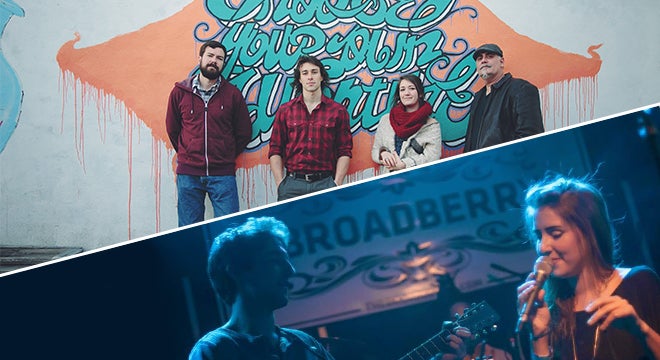 Will Overman Band & The Northerners
Fri, Mar 27, 2015
Will Overman Band & The Northerners
with Lester Seal
About Will Overman Band: Will Overman Band describes its music as Americana-Rock, but ultimately they leave that up for you to decide. Combining the sounds of artists such as The Avett Brothers, Jason Isbell, and Mumford and Sons, WOB brings honest, real music straight out of the heart of Virginia. Inspired by the little things in life and the sadness that makes those joys so much better, WOB presents their message through a wildly energetic show and demands a stage presence some have likened to a freight train.
In recent past, Will has opened for big names like MGMT and Boombox at University of Vermont's Spring Festival in 2013 and Donavon Frankenreiter in 2014. He has also competed in competitions and has claimed the title as the winner of University of Vermont's Battle of the Bands in 2013 and also placed as one of the top three finalists in the Sea Level Emerging Artist Competition, a songwriting contest involving all of Hampton Roads, Virginia.
Following the January release of their debut EP "Die Where I Began", WOB has toured tirelessly in and around Virginia developing a strong and loyal fan base.
About The Northerners: As you hear brother and sister, Ally and Justin Khoury, belt the lyrics to 'Train', one can't help but feel the rumble and power of the locomotion called 'The Northerners'. The soul-filling rhythms of southern rock are paraded off the main drag on to unforeseen paths, linking up with the future, past, and present sounds of folk and blues. The Northerners are old timey, new timey, and no timey.
They push forward from the high water mark founded from the great deliverers of soul – each member rolling his or her own rhythmic train into the musical station. Every performance is unique – not the meandering noodle of a jam, but an extraordinary display of musicianship in live explorations of original tracks.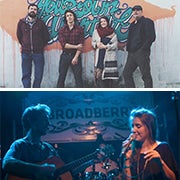 Doors

7:00 PM

Show

9:00 PM

Price

$8 Advance

$10 Day of Show

GA Standing Room
SHOWINGS
This event has already occurred.