Fri, Apr 28, 2017
Witches Prom: Ships In The Night Release Party
with Shag Wïtch (Shagwüf) & DJ Cady Bug
On April 30, Witches from all over Europe gather on the highest mountaintop in Germany to celebrate Hexxenacht (also known as Walpurgisnacht) and the coming of spring. This year we will join in the celebration with all things dark, witchy and fun, as well as the arrival of Ships In The Night's new album, Myriologues.
Wear your witchiest attire to drink and dance the night away. In the front room, an art exhibit showcasing the darker works of Aimee McDavitt and Scott Marzano will be shown. Join us in the Witches' Den for performances from Ships In The Night and Shagwitch, as well as many special guests.
With ethereal vocals floating effortlessly over waves of synths and drum machines, Ships In The Night brings an atmospheric edge to the electronic music scene. Having toured Europe as well as the United States, Alethea Leventhal continues to haunt hearts with a focus on deeply personal lyrics and electrifying melodies. Following her debut EP and 2016's Wire & Light, Myriologues is the first full-length album from Ships In The Night.
About Ships in The Night:
"Ships In the Night doesn't only wear her heart on her sleeve… she inflates it to near bursting and waves it from a flag pole. She wants you to hear her darkness, and it's clear from the first instant."
-Indie Berlin

"True to its name, Ships in the Night makes music best heard after midnight. Meditative and carefully paced, Charlottesville-based Alethea Leventhal's sky is filled with Mazzy Stars viewed from Brian Eno's music for airports. The subtle lilting beauties of "Winter to Come" and "Piece by Piece" from its debut, self-titled EP, feature Leventhal's breathy contemplations over washes of keyboard, synth and drum machine arrangements."
-Style Weekly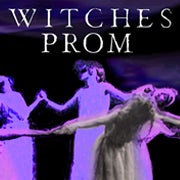 Doors

7:00 PM

Show

9:00 PM

Price

GA Standing Room

$7 Advance

$10 Day of Show
SHOWINGS
This event has already occurred.