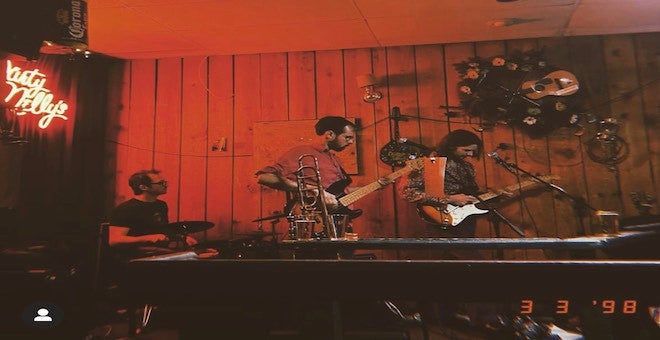 "A Psychedelic Night" feat. Project Bluebird
Fri, Jul 22, 2022
"A Psychedelic Night" feat. Project Bluebird
with Dragonfly Grove
Project Bluebird is a rock/blues/funk/fusion jazz band peppered with psychedelic flavor. This local Charlottesville band relies on improvisation during jams much like their jazz and 70s rock influences from the past.
Founded by Chad Page in 2021, this local outfit takes inspiration from great artists like Jimi Hendrix, Santana, Jeff Beck, Billy Cobham, and many more. When Project Bluebird pays homage to their inspirations via playing covers, they always add their own spice to the mix. They are also adding more of their original music to their repertoire.
This band utilizes heavy improvisation to not only attempt to take their music to new heights, but to also provide a unique live experience for their audience. No show of theirs is the same as another. If Project Bluebird's music/live experience were to be compared to visual art, they "paint a picture with sound." They start out every show with a blank canvas, and by the end have created a colorful piece of art for their audience.
The main goal of this band is to bring people together to share their love of music. Project Bluebird wishes to spread joy to their audience, and promote a harmonious atmosphere of where people can live in and enjoy the present moment, while forgetting about their problems for awhile.
About Dragonfly Grove:
Logan LeBlond and Jay Hogge formed Dragonfly Grove to bring change and good luck to those who need it. Having gone through a multitude of lineups over the years they decided to steer into the skid and institute a revolving door policy for the band, and in this way, Dragonfly Grove will never die and will continue to change.
Hailing from Gloucester, VA, they have slowly but surely built a group of as many as 10 musicians at a time who are community-minded and consider it their duty to spread positivity wherever they go. They, and their loyal followers, are the Dragonflies. Currently the regular lineup consists of Logan LeBlond, Jay Hogge, Gracie Callaway, Matt Crim, Michael Harvey, Don DeWolf, and Chad Page.
Dragonfly Grove heavily relies on improvisation and jamming; as a result, no song of theirs turns out the same every time. No genre is off limits for them. They have helped to raise money for many causes such as clothing drives, food drives, benefits, animal rehabilitation, and others. Between festivals, bar gigs, wineries, and breweries, they have played at nearly every venue in their hometown and are now branching out throughout Virginia.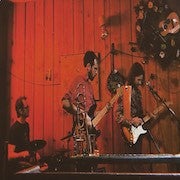 Café

6:00 PM

Doors

7:30 PM

Show

8:00 PM

Price

$7.00 - GA
SHOWINGS
This event has already occurred.