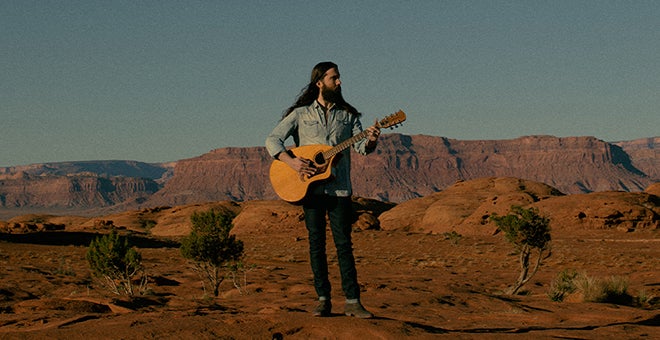 Fri, Sep 16, 2022
Avi Kaplan
with Kaleb Jones
By the time Avi Kaplan launched his solo career in 2017, he'd already built an audience that stretched across the globe, racking up three GRAMMY Awards as a member of the platinum-selling vocal group Pentatonix. Avi knew he needed to return to his own artistic foundation -- to the organic acoustic driven rock and roots music that had provided the soundtrack to his upbringing in rural California.

That musical evolution began with 2020's I'll Get By EP and carried through last year's single, "Song For the Thankful." Now comes Floating on a Dream, (Fantasy Records) Avi's debut full-length solo LP, which further broadens his artistry into enthralling new territory. Produced by Shooter Jennings (Brandi Carlile, The White Buffalo), the album is rendered in long shadows and moody high relief, reflecting Avi's Californian roots and fascination with the American West. Through country, blues, soul, folk, tribal drums, and a touch of gospel, Avi explores matters of the heart, truth, morality, and the search for relevance across the album's 11 original tracks. At the core though, there is that voice. From a haunting falsetto to its deepest bass tones, his instrument is unlike anything else in modern music.
---
Taylor Ashton is a Canadian singer and songwriter living in Brooklyn. He spent the first half of his twenties on the road across Canada as frontman of the band Fish & Bird before moving to New York to work on a new set of songs and a new chapter of life. His music takes influence from the cosmic emotionality of Joni Mitchell, the sage vulnerability of Bill Withers, the humour and heartbreak of Randy Newman, and old-time and Celtic folk music. Alternately accompanying himself on clawhammer banjo and electric guitar, Taylor croons poignantly clever lyrical insights while effortlessly gliding between a Bill Callahan-esque baritone to a Thom Yorke-like falsetto.
His full-length debut album "The Romantic" was released in early 2020, followed by a companion EP "Romanticize" featuring remixes, reimaginings, and new songs. His songwriting appears on albums by Watkins Family Hour, the Brother Brothers, Benjamin Lazar Davis and others, and he has released singles with Aoife O'Donovan, The Fretless, and Aerialists, as well as a moody acoustic duo record in 2018 with songwriter & guitarist Courtney Hartman. Much is in store for 2022, including at least one new album and more fruitful collaborations.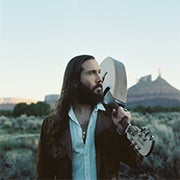 Café

6:00 PM

Doors

7:30 PM

Show

8:00 PM

Price

$20 - Advance
$22 - Day of Show
SHOWINGS
This event has already occurred.