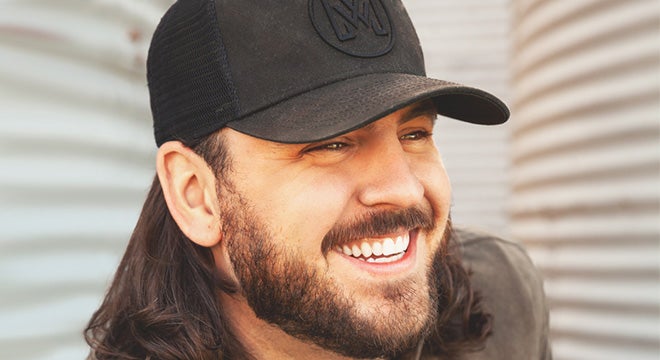 Sat, Feb 5, 2022
Cody Purvis
w/ Eli Cook
This event was postponed from January 16th.  Existing tickets will be honored for this date. 
Cody Purvis fondly remembers holding the vinyl 45rpm single of "The Wreck of the Southern Crescent" that his Dad recorded in a Nashville studio in 1979. He KNEW that one day, his name would be on that label and he'd be making records of his own.
"I don't ever remember not wanting to play music and entertain people for a living—it was just a given. In fact, I can't remember a time when I wasn't working to grow myself as an artist" says Purvis.
Among his musical influences, Merle Haggard, Waylon Jennings, Conway Twitty, Dean Dillon, Toby Keith, (and pretty much anyone old-school and traditional), he idolized his father most.
By 2011, Cody Purvis released his self-titled, debut EP, which captured the attention of many within the industry, and caught the ear of, Erv Woolsey, respected and long-standing manager for George Strait.
In 2018, Cody showcased his dynamic live performance style as a cast member on USA network's "Real Country" at the invitation of country music legend, Travis Tritt, one of three celebrity judges that included Jake Owen and Shania Twain. Propelled by his rapidly-growing fan base, Cody released his current EP, Boots on the Ground, also produced by Silvey.
The lead single, "Drinkin' Terms" has already collected over 9 million streams and is currently going for adds at radio. It has been featured on Sirius/XM's The Highway and on Spotify's Largest Country Editorial List, who also spotlighted Cody via their "Artist Discovery" in May 2019.
---
Eli Cook
Eli was born at the foot of the mountains of Virginia, and with no TV growing up, he spent Saturday nights around the radio with local shows and Prairie Home Companion. He picked up the guitar at age 13 after watching his older brother play and began to teach himself. Within two years, he was playing solo acoustic guitar for gospel revivals and electric blues in a power trio in local "juke joints."
A student of several musical tastes, Cook took what he heard on the record player and radio melding it into his own, which makes him stand out. At 18 with a bone-shaking growl and bonafide blues guitar chops, he was received by fans and critics as a torch bearer for a slew of historical players, from Son House to Leadbelly to today's modern players, like Chris Smither and Rory Block.
As the country sounds of Appalachia crept in, Eli did not flinch; "It didn't seem unnatural," says Cook, who was the product of a rural Southern upbringing where people moved easily between genres. "It's what was around me, and I just tried to pick up on everything and everybody, including Doc Watson and Chet Atkins. In fact, hearing Chet fingerpick made me realize I didn't need a band." (Source: Guitar Player 2007)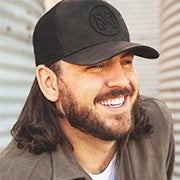 Café

6:00 PM

Doors

7:30 PM

Show

8:00 PM

Price

$15 - Advance
$18 - Day of Show
SHOWINGS
This event has already occurred.