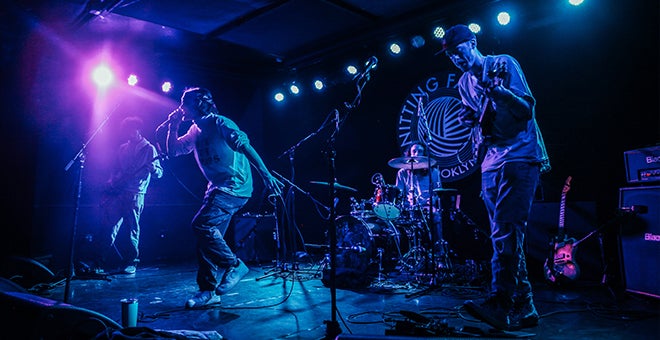 Cougar Beatrice, Orange Culture & The Flops
Thu, Aug 18, 2022
Cougar Beatrice, Orange Culture & The Flops
Delivering thick instrumentation and raw tones, Washington, D.C. based Cougar Beatrice is a rock band with roots in 2000s alt rock, blues, pop, and vintage rock. Known for their energetic live performances and vivacious stage personalities, Cougar has made a name for themselves across the region as a must-see act on a mission to galvanize the rebellious rock and roll spirit innate in all peoples.
Their debut album, entitled "Colors of I" debuted on May 28th, 2020, is available on all streaming platforms. The album wrestles with overcoming apathy, first through experiencing emotional pain and eventually journeying to acceptance and finding joy and escape in creating and performing music. The band continues to upload content to their Instagram and YouTube pages, intent on one day dominating the world.
---
Orange Culture has corralled a raw, rebellious spirit since the quartet formed in 2019…" writes Elise McCue in the Roanoke Times. That spirit is no more evident than on their new record, Fever of 1721, an antidote to a more recent pandemic by the genre-defying rockers. 
 On Fever, the Roanoke Valley rockers harness all their punk, psychedelic, and classic influences into a potent cocktail of DIY alternative rock. On so many stellar tracks, OC unleashes their signature tempo shifts and crescendos which infuse their songs and live shows with infectious excitement. 
 Orange Culture has seen it's share of line-up changes in the last few years amongst a homegrown roster of young talent. But Landon Carder anchors the band with his experience and versatility on both OCCO and Fever of 1721, first on bass, and most recently taking over on guitar. And founder/lyricist/lead vocalist, Griffin Boucher, who started OC when he was 16, has been the constant since Orange Culture's inception. Boucher, who also produces, crafts meaningful stories and sings them with a passionate, original voice, capturing today's youth with equal doses of heartbreak and humor. 
 Despite the challenging times, Orange Culture finds their groove on Fever. They're a young band having fun, maturing quickly, and reminding their growing fan base of a time when rock shook the world with something important to say…and may yet again.
---
"Those who wrongly believe that rock is dead need only to look at The Flops for a resounding proof that it's alive; perhaps as good as ever."
-ETG Music
"with a name as coy as theirs it's hard to not flip for The Flops [...]and this could very well be their year."
-Atwood magazine
"The Flops combine elements of new age classic rock, with an almost indie psychedelic rock feel. the vocals will bring a chill to your spine as the guitar riffs will make you want to get up and dance."
-Alchemical records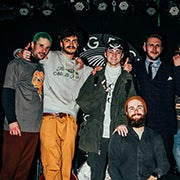 Café

6:00 PM

Doors

7:30 PM

Show

8:00 PM

Price

$7 - Advance
$10 - Door
SHOWINGS
This event has already occurred.