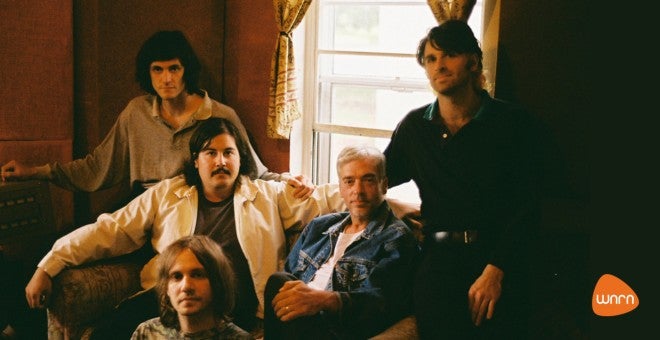 Fri, Jun 9, 2023
Dogwood Tales
with Deau Eyes and Mike Frazier presented by WNRN
Dogwood Tales hails from the Shenandoah Valley of Virginia. Beginning as a duo in 2016, Ben Ryan and Kyle Grim started with the intention of writing, playing, and singing as one, grounded in harmony, akin to the likes of David Rawlings & Gillian Welch or Gram Parsons & Emmy Lou.
But as they matured artistically, playing hundreds of shows across America from Virginia to California, they began to grow beyond that humble category of "singer-songwriter." Ryan and Grim assembled a rhythm and melody section to re-envision Dogwood Tales as a full band. They released their acclaimed second album, "Closest Thing to Heaven," on WarHen Records in 2020 and this new collection of songs built into larger sonic harmonies, vocally and instrumentally. Listeners' minds are captivated by intimate and brutally honest lyricism in songs like, "Verbena," reminiscent of their debut album with acoustic and ghostly sparseness. But now musically equipped with their pocket grooves and driving melodies, we now feel their music in the body with the pulse of songs like "Mood Ring" and "Closest Thing to Heaven." This dilution of the ego, of broadening the spotlight to include an entire ensemble, reminds listeners of a lineage of songwriters who understood that artistry is always in service of the song, bringing to mind Neil Young's Crazy Horse, Jason Molina's Magnolia Electric Company, and Daniel Romano's The Outfit.
Since playing Red Wing Roots Festival and opening for the likes of Lela McCalla, the Felice Brothers, & the Steel Wheels in 2019, Dogwood Tales reemerge from their forced pandemic slumber artistically revitalized. Singing roles are being expanded, pedal steel and wurlitzer laden arrangements push them instrumentally into new uncharted territories, and we are beginning to realize this band is only at the beginning of a long and beautiful evolution. Dogwood Tales is set to release a new EP via WarHen Records this July with their two singles, "Hold You Again" and "25" releasing this past May and June.
---
Deau Eyes' anticipated sophomore album Legacies — a sprawling, majestic exploration of what it means to "leave things behind that have integrity and meaning" — began when one of her exes called her up, asking if she wanted to go to Moscow with him in a couple of years and hop on a train to Beijing. Part of her loved the idea, but an older, wiser part knew that wasn't her anymore. 
 She turned this personal inflection point into "Moscow in the Spring," a dreamy pop number haloed in the hazy glow of starry synths and tinkling sleigh bells. Thibodeau wanted the song to sound like "an Icelandic airport… like you're in a waiting room and you're going somewhere really exciting." 
 Recorded between her closet and the respective home studios of co-producers Scott Lane and DJ Harrison, Legacies came together with more intention than the flash-bang intensity of her Let It Leave debut, which was taped in a matter of days with longtime friends Jacob Blizard and Collin Pastore (known for their work with Lucy Dacus, illuminati hotties, and Julien Baker). Over the course of four months, Thibodeau spent her days waitressing, then would rush over to Lane's studio to craft the sounds of Legacies deep into the night. The resulting 10-song set is an undeniably cinematic journey, informed by her love of artists from Brandi Carlile to Emily King to Fiona Apple.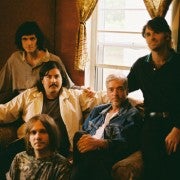 Café

6:00 PM

Doors

7:30 PM

Show

8:00 PM

Price

$12 - Advance
$15 - Door
$40 - 4 Pack
SHOWINGS
This event has already occurred.