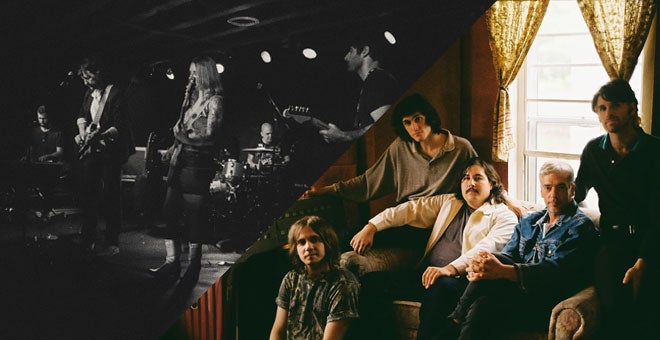 Dogwood Tales / Adam's Plastic Pond
Sat, Dec 16, 2023
Dogwood Tales / Adam's Plastic Pond
with Dead Professional
Dogwood Tales hails from the Shenandoah Valley of Virginia. Beginning as a duo in 2016, Ben Ryan and Kyle Grim started with the intention of writing, playing, and singing as one, grounded in harmony, akin to the likes of David Rawlings & Gillian Welch or Gram Parsons & Emmy Lou.
But as they matured artistically, playing hundreds of shows across America from Virginia to California, they began to grow beyond that humble category of "singer-songwriter." Ryan and Grim assembled a rhythm and melody section to re-envision Dogwood Tales as a full band. They released their acclaimed second album, "Closest Thing to Heaven," on WarHen Records in 2020 and this new collection of songs built into larger sonic harmonies, vocally and instrumentally. Listeners' minds are captivated by intimate and brutally honest lyricism in songs like, "Verbena," reminiscent of their debut album with acoustic and ghostly sparseness. But now musically equipped with their pocket grooves and driving melodies, we now feel their music in the body with the pulse of songs like "Mood Ring" and "Closest Thing to Heaven." This dilution of the ego, of broadening the spotlight to include an entire ensemble, reminds listeners of a lineage of songwriters who understood that artistry is always in service of the song, bringing to mind Neil Young's Crazy Horse, Jason Molina's Magnolia Electric Company, and Daniel Romano's The Outfit.
Since playing Red Wing Roots Festival and opening for the likes of Lela McCalla, the Felice Brothers, & the Steel Wheels in 2019, Dogwood Tales reemerge from their forced pandemic slumber artistically revitalized. Singing roles are being expanded, pedal steel and wurlitzer laden arrangements push them instrumentally into new uncharted territories, and we are beginning to realize this band is only at the beginning of a long and beautiful evolution.
---
Adam's Plastic Pond, a group of seasoned Charlottesville musicians, came together around their friend, songwriter Adam Long, to bring movement to his work. From folk ballads to modern RnB and sing-along-able guitar pop, the band shows off jangling hooks, expressive guitar stylings, and lucid vocal harmonies. After two full-length albums and more than a decade of live shows, they holed up to write and demo six songs for two back-to-back EPs. On the heels of 2022's alt-country-styled Confident Melancholy, tracked on a road trip to Nashville, the group recorded 2023's RnB-tinged rocker Some Changes closer to home. Adam's Plastic Pond brings an easy cool, a deep groove, and a real sense of togetherness to their live performances, which are not to be missed.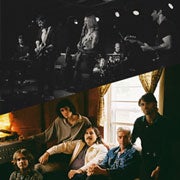 Café

6:00 PM

Doors

7:30 PM

Show

8:00 PM

Price

$12 - Advance
$15 - Doors
$40 - 4 Pack Discount