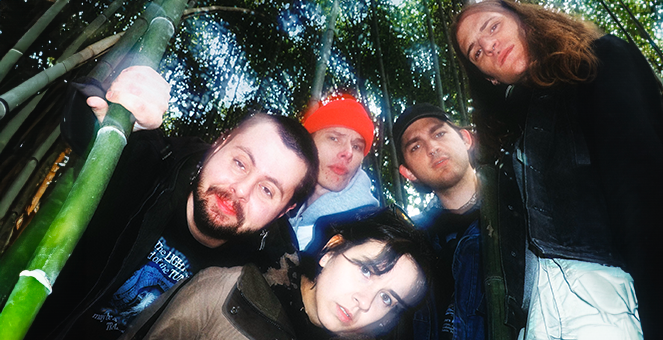 Wed, Jan 24, 2024
Early Eyes
with Mega Mango and Teal Peel
It's a foreboding time to make pop music. But like a sunbeam peering through a haze of wildfire smoke, Early Eyes have somehow persevered through dashed dreams, fractured relationships, historic social justice uprisings in their own hometown, and a society tearing apart at the seams to make an album that is both responsive to the chaos and wearily optimistic.
"It almost feels like Look Alive! is a direct response to the pandemic," bandleader Jake Berglove reflects. "It was like, oh, my goodness, all of our capitalist anxieties just came true! We took all of that anxiety and angry energy and put it into making a really fucked up album."
"The album was not just an expression of all of our frustrations, but also an escape from it," adds guitarist Joe Villano. "And I feel like the process of making it really carried us through the year."
Look Alive! vibrates with angst, punctuated by computerized glitches and disintegrating threads of abandoned melodies that echo in the distance before roaring back to life. A track like "Chemicals" will begin with Early Eyes' signature buoyant and catchy pop-rock, but as the song progresses it grows more ominous before shattering apart in an earthquake of rattling, subterranean bass.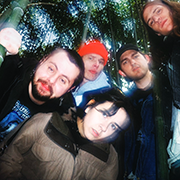 Café

6:00 PM

Doors

7:30 PM

Show

8:00 PM

Price

General Admission
$17 - Advance
$22 - Door
All Ages