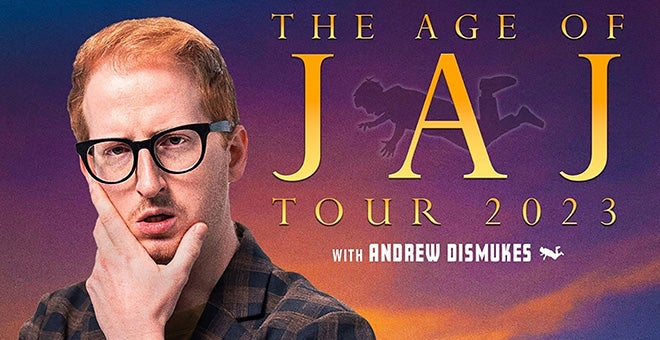 James Austin Johnson with Andrew Dismukes
Wed, Sep 6, 2023
James Austin Johnson with Andrew Dismukes
JAMES AUSTIN JOHNSON is a comedian originally from Nashville and a featured player on SATURDAY NIGHT LIVE. The New York Times has called him "one of SNL's most versatile celebrity impressionists." His spot-on impression of Trump paired with his improvisational ramblings about Weird Al, Julia Louis Dreyfus, and Scooby Doo have garnered over 5 million views, with profiles on James in Vanity Fair, Slate, Mashable and VICE to name a few. As an actor, James' TV/Film credits include FUTURE MAN, BASKETS, ROBBIE, BETTER CALL SAUL, THE LAST TYCOON and the Coen Brothers' feature HAIL, CAESAR!. As a stand up, James has performed on the Vice series FLOPHOUSE, as well as RIOT LA and JUST FOR LAUGHS as a New Face.
---
Andrew Dismukes is an American comedian, actor, and writer. He is known for his work on Saturday Night Live, for which he has been a writer since 2017 and a featured player since its forty-sixth season.
Dismukes began performing stand-up in 2013, while a freshman in college, and was active in the Austin comedy scene. He was the runner-up "Funniest Person in Austin" in 2016, a contest run by the Cap City Comedy Club.
Following his graduation in 2017, he performed as part of the New Faces showcase at the Just for Laughs Comedy Festival and was subsequently offered an audition for Saturday Night Live. Dismukes was offered a writers position and officially joined the writing staff at the beginning of season 43. As part of the writing staff, he received an Emmy nomination for the Outstanding Writing For A Variety Series in 2018 and 2019.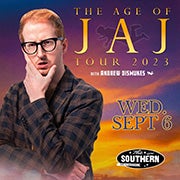 Café

6:00 PM

Doors

7:30 PM

Show

8:00 PM

Price

$25 - Advance
$29 - Door