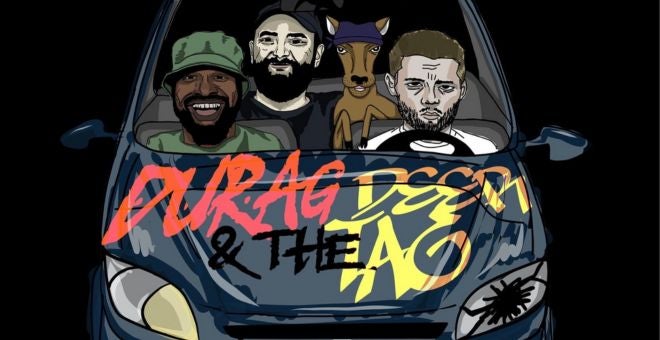 LYAO with Na'im Ali, Dru Montana and Rob Crews from Durag & the Deertag
Sat, Dec 9, 2023
LYAO with Na'im Ali, Dru Montana and Rob Crews from Durag & the Deertag
Na'im Ali, Dru Montana and Rob Crews are coming to the great city of Charlottesville with hopes of slinging goofs and defeating the Evil Emperor Zurg.
Dru Montana
The point guard of the podcast, Dru has been doing comedy in Philadelphia for over 5 years. He made his name in the scene thru the Phillies Funniest Competition and his two hit podcasts, Durag and the Deertag, and the prank call podcast, Digital Bazooka. Dru's spacey, yet very quick riffing ability will keep the crowd engaged for the entire time he's on stage. He has performed at The Stand NYC, Skankfest Vegas, Syracuse Funny Bone, Helium and Punchline Philly, as well as headlined shows in Pittsburgh, PA and Richmond VA. He also once won the Preble Frog Pulls in which he caught a frog and raced it. None of that relates to comedy but the man knows how to have a good time.
Na'im Ali
The self-proclaimed straightest man on earth. Na'im has been a hurricane of hot takes in the Philly comedy scene since he started just over 5 years ago. He is one of the original 2 hosts of Durag and the Deertag and has been seen performing all throughout the country while opening for Shane Gillis. His wild storytelling (literally the craziest shit you'll ever hear), mixed with his quick witted joke writing ability, has put Na'im on a short list of up and coming comedians YOU NEED TO SEE before he blows up.
Rob Crews
aka "The Crews". As he would say he is "Jewish, but other than that pretty cool". He is a 2023 Skankfest performer and a former Phillies Funniest Finalist. Rob was a late addition to the Durag and the Deertag team, but he was the perfect addition. His brain only thinks about jokes and boobs, which is an unbelievable skill to have. One of the fastest off the top performers, along with being a great joke writer, Rob is coming for everyone in comedy's job.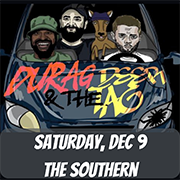 Café

6:30 PM

Doors

8:00 PM

Show

8:30 PM

Price

$15 ADVANCE

$20 DOORS