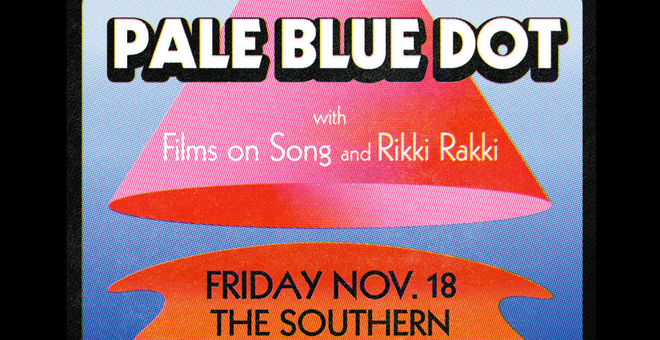 Fri, Nov 18, 2022
Pale Blue Dot
with Films on Song & Rikki Rakki
A band with a purpose, Pale Blue Dot writes songs about the things that truly matter. The group does not concern themselves with ego and heartache, focusing instead on the state of the world. Their songs encapsulate a sense of empathy that is both comforting and infectious, causing all who encounter them to work harder at leading more compassionate lives. The band wants to make you think as much as they make you feel, and it's their dedication to influencing positive change that sets them apart from their peers.

Anyone who listens to Pale Blue Dot should consider themselves an explorer. The band's catalog is an audio odyssey propelling the audience toward a deeper understanding of themselves and their place in the universe. Their creativity reflects Henry David Thoreau's theory that music is a tether to the earliest of times and the latest, which grants us the unique gift of perspective. Being alive is about much more than the things we want, and Pale Blue Dot brings that understanding to listeners with catchy melodies backed by razor-sharp lyricism.
---
Films on Song is an indie pop/post-punk group from Charlottesville, Va. They are heavily inspired by 80s pop influences and write a good, catchy melody with slightly evasive lyrics. Founded in 2018 by guitarist/lead vocalist Jonathan Teeter and bassist/vocalist Francis McKee, the band recently expanded their live sound with Carolyn Duren on keys and Max Bollinger on drums to bring together something beautiful and gritty.

In the last year during quarantine, the band released two EPs - "Too True" and "False Starts" - as well as singles "Friends of Mine" and "Ritual Day". This year they are focusing on producing more material, wrapping up a third EP, and celebrating the aforementioned releases with their one of a kind live show. Come see indie's cinematic new sound.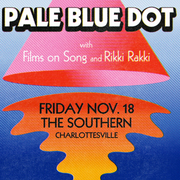 Café

6:00 PM

Doors

7:30 PM

Show

8:00 PM

Price

$10 - Advance
$12 - Door

SHOWINGS
This event has already occurred.