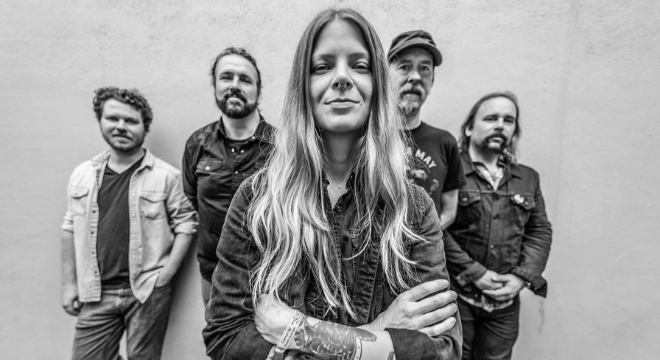 Sarah Shook & The Disarmers - *New Date*
Wed, Nov 2, 2022
Sarah Shook & The Disarmers - *New Date*
with Shagwuf
This show was initially scheduled for 5-27-2022 but has since been rescheduled. All tickets purchased for the previous event will be honored for the new date.
When Sidelong, Sarah Shook & the Disarmers' debut album, was released in early 2017, it quickly earned kudos for its blast of fresh, fierce honesty and sly wit. It was a welcome new voice in a genre too often mired in the staid and conventional. And while that record may have come to many as a surprise, 2018's follow-up, Years, solidifies the point: Sarah Shook & the Disarmers have moved from getting people's attention to commanding it.
North Carolina's Sarah Shook sings with a conviction and hard honesty sorely lacking in much of today's Americana landscape. Always passionate, at times profane, Sarah stalks/walks the line between vulnerable and menacing, her voice strong and uneasy, country classic but with contemporary, earthy tension. You can hear in her voice what's she's seen; world weary, lessons learned—or not—but always defiant. She level-steady means what she says. Writing with a blunt urgency—so refreshing these days it's almost startling—Sarah's lyrics are in turn smart, funny, mean, and above all, uncompromising. Sly turns of phrase so spot on they feel as old and true as a hymn. Anger that's as confrontational as it is concise. Humor that's as wry and resigned as a park bench prophet.
The Disarmers hit all the sweet spots from Nashville's Lower Broad to Bakersfield and take Sarah's unflinching tales out for some late-night kicks. At times, it's as simple and muscular as Luther Perkins' boom-chicka-boom, or as downtown as Johnny Thunders. The Disarmers keep in the pocket, tight and tough.
Sarah Shook & the Disarmers have been covered by the likes of Rolling Stone, The FADER, Noisey/VICE, The Wall Street Journal, and more. This is a new voice for a new country.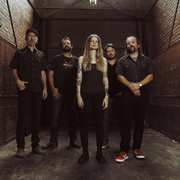 Café

6:00 PM

Doors

7:30 PM

Show

8:00 PM

Price

$15.00 - Advance
$18.00 - DOS
SHOWINGS
This event has already occurred.