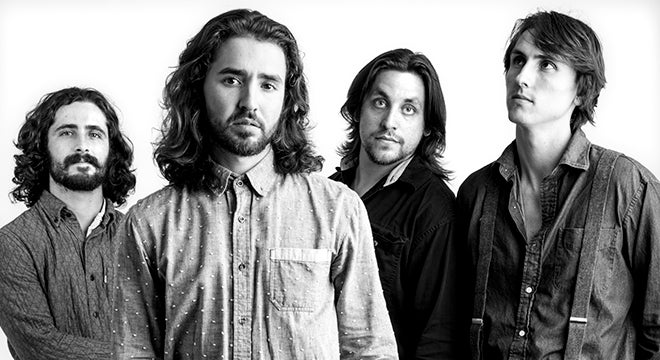 Fri, Oct 7, 2016
Stop Light Observations
with Fat Jimmy
"In the 1930's, the blues sang the sorrows of a man with nothing," says JohnKeith "Cubby" Culbreth, principal songwriter of Stop Light Observations. "This 21st century album, ironically, sings the sorrows of a man with everything. 'Toogoodoo' is the 'Middle Class Blues.'" For as long as Americans have sought the illusions of comfort and security in materialism and wealth, there have been those who rejected the predictability of conformity in search of something more authentic. From Thoreau at Walden Pond to Jack Kerouac's manic crosscountry road trips, the quest for fulfillment plays out uniquely in the art of every generation. For Charleston's Stop Light Observations (aka SLO), the search for something more meaningful led them on a journey through ecstatic highs and crippling lows, artistic triumphs and business setbacks, and, ultimately, right back home to the Toogoodoo River in South Carolina. The roots of SLO stretch deep into childhood, when Cubby first began assembling the lineup as a middle schooler, but things didn't truly take off until the band released their acclaimed 2013 debut album, 'Radiation.' Metronome Charleston hailed their "emotive and elegant" songs, which blended arena-sized rock with undercurrents of hip-hop and folk, while the Charleston City Paper profiled their unexpected rise, which "took many in the music industry by surprise" as they went from relative unknowns to playing Bonnaroo and selling out Charleston's largest rock club, The Music Farm, in roughly a year. Since then, they've gone on to break the record for most consecutive sellouts at The Music Farm and perform live shows all across the country, including more standout festival sets from Firefly to Summerfest . Despite the rapid growth of their fanbase, though, the band had to deal with misplaced trust in music industry figures along with a series of setbacks and the accompanying disillusionment. They hit rock bottom at the end of a tour in Colorado, facing a depleted budget, no shows on the books, and the potential dissolution of the band. "I remember sitting in the van wondering what we were going to do and how we were even going to make another record," remembers singer Will Blackburn. "I said, 'Why don't we go out to Toogoodoo?'" It wasn't the first time Blackburn had suggested it, but it was the first time Cubby took the idea seriously. Toogoodoo is a more than 200-year-old private family compound located about 30 minutes outside of Charleston on the Toogoodoo River . Cubby's family had been renting it out to vacationers in recent years, and while beautiful, it's a far cry from a modern recording studio. The grounds are a trip back in time, far removed from the luxuries of Charleston and its bright, sunny beaches. The property overlooks immense, brackish marshes where the ocean and river water meet, and the specter of Charleston's sometimes dark history hangs heavy, a counterbalance to the currents of peaceful serenity and natural splendor that flow throughout the property. The band decided the only way to properly record an album there would be to track everything live as a full band over the course of eleven days , and then to render the resulting songs through analog tape. They relocated all of their gear and set up in the house on a tireless quest to capture the sound in their heads. Even once they felt like they'd nailed a perfect take, SLO would push onwards to cut it again with even more intensity. Sometimes 40 performances deep into a song, bandmembers would continue to call for one more, and one more again until something undeniably transcendent happened. "I grew up in a church, and it was like a Holy Spirit type of situation," says Cubby. "Every single time we got the one, we all knew that was it, there were no arguments. We would just hug and sometimes cry. The best thing about it all is that every single song on this album captures that deep level of emotion we felt performing it. Every song you hear is "The" take and everytime I listen to them it takes me right back." 'Toogoodoo' opens with the first notes SLO recorded there, the haunting, palm-muted hook of Louis Duffie's guitar on "Dinosaur Bones." As a chorus of crickets fades into the Low Country night, Blackburn's voice enters on top, smooth as silk at first but gaining grit and gravel with each verse, musing on loneliness and emptiness in the modern world over the intensifying rhythms of drummer Luke Withers. "Decorated on the outside, but empty at my core," he sings, setting the stage for a journey through middle class alienation and dissatisfaction over the next eleven tracks. "My generation has grown up with a ridiculous amount of privilege and lived a better life than any king in history," reflects Cubby. "Think about it: we have planes to fly around the world; grocery stores with endless food; TV and internet; AC and heating; running water and flushing toilets; medicine if we get sick; sound machines to block out the noise if we can't sleep in our soft cotton beds. All of this stuff exists because the human race is chasing after an easier, more comfortable life. But when you experience the absence of pain, you also experience the absence of positive feelings. America is in a numb state, and as a millennial, I feel confident that my generation can speak to this truth better than any." On the hypnotic "Security," Blackburn sings sarcastically of the only things that will bring true satisfaction ("two cold beers, a hot bitch, and security") and later asks, "Shit, why don't we feel happy?" The gospelinfluenced "50 Ways" and rollicking "Know It Alls" examine ego and humility, while "Aquarius Apocalyptic" is a stream of consciousness musing on the end of the world that came to Cubby in a lucid dream. Despite the frequently grand themes, there are more intimate, personal moments on the album, too, like "For Elizabeth"—a fond farewell to a lover—and "Who You Are," a reminder that in spite of the time and distance while the band is on the road, their loved ones are always on their minds. Many of the tracks were directly inspired by SLO's surroundings, too, from the bluesy "Leroy"—named after a homeless man in Charleston's Old Village who came to work at Toogoodoo—to the chain gang a cappella of "Dead"—which captures the eerie footsteps of one of the property's ghosts—to the sweet, instrumental tranquility of " Stepping Away ," recorded at night on the dock that hangs above the Toogoodoo River. While South Carolina is an essential element of SLO's identity, they're certainly not a "Southern rock" band. "Southerners are the storytellers of America," reflects Cubby. "You might listen to our music and hear elements of classic rock and modern indie rock and blues and folk and hip hop, but underneath all of that tying everything together is southern storytelling." The stories on 'Toogoodoo' will at once feel familiar and revelatory, as SLO takes an insightful look at the contradictions of a modern society that has access to everything (and everyone) at its fingertips, yet still so often feels empty and alone. The answers, they discovered while creating this album, don't lie in possessions, or status, or in anything external. "There's no such thing as security, and all the answers you're searching for and the fulfillment you want is a daily struggle that lives within you," concludes Cubby. "It's your responsibility to love and accept yourself and to share the energy you receive from that with others. And that's what this album is. It's the story of some 23 year olds living in America in 2016."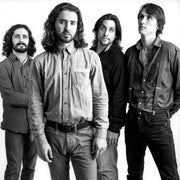 Doors

7:00 PM

Show

9:00 PM

Price

GA Standing Room

$10 General Admission
SHOWINGS
This event has already occurred.