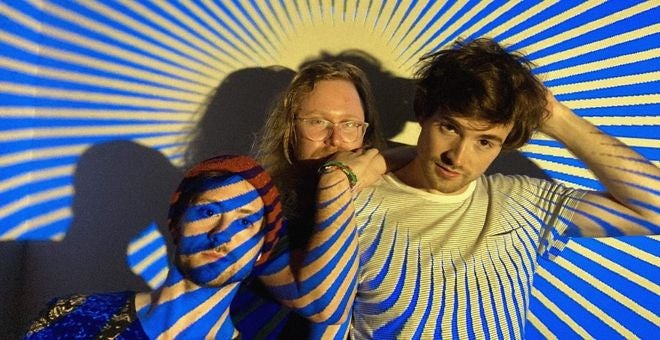 Thu, Oct 27, 2022
Stray Fossa
with Films on Song and Yard Sale
After three years living together in Charlottesville VA and now split across two continents, it is not surprising that many of the songs on Stray Fossa's second album, Closer Than We'll Ever Know, are about distance. In some tracks, this is distance in time, reflected by a memory or longing for the past/future. In others, the narrative centers more on what separates us physically or mentally – the negative space in which we navigate (or fail to navigate) our relationships with ourselves and others. In a handful of songs, distance is a welcome relief. In others it is painful.
The album is a bold evolution sonically and thematically from the band's debut. If their first album – written and recorded while quarantined together in early 2020 in their attic studio – struggles at times with the collective anxiety, isolation and confinement of that period, the band's follow-up could be considered a reemergence, a cautious shift towards anticipation. As Nick explains, "These songs have an urgency to them, as if they are on the brink of something. We played our first post-COVID shows in October 2021, our first time back since March the year before – something about it, I don't know, but we have never been more nervous before performing, and it was such a welcome feeling."
---
Films on Song is an indie pop/post-punk group from Charlottesville, Va. They are heavily inspired by 80s pop influences and write a good, catchy melody with slightly evasive lyrics. Founded in 2018 by guitarist/lead vocalist Jonathan Teeter and bassist/vocalist Francis McKee, the band recently expanded their live sound with Carolyn Duren on keys and Max Bollinger on drums to bring together something beautiful and gritty.

In the last year during quarantine, the band released two EPs - "Too True" and "False Starts" - as well as singles "Friends of Mine" and "Ritual Day". This year they are focusing on producing more material, wrapping up a third EP, and celebrating the aforementioned releases with their one of a kind live show. Come see indie's cinematic new sound.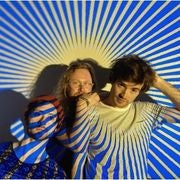 Café

6:00 PM

Doors

7:30 PM

Show

8:00 PM

Price

$10-$12