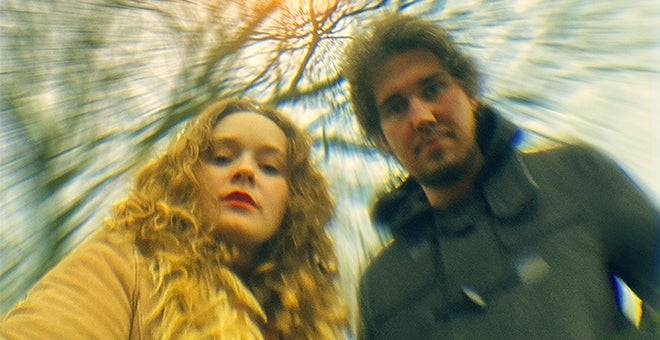 Sat, Sep 17, 2022
The Heavy Heavy
with Erin & The Wildfire
The Heavy Heavy create the kind of unfettered rock-and-roll that warps time and place,immediately pulling the audience into a euphoric fugue state with its own sun-soaked atmosphere. Led by lifelong musicians Will Turner and Georgie Fuller, the Brighton, UK-based band began with a shared ambition of "making records that sound like our favorite records ever,"and soon arrived at a reverb-drenched collision of psychedelia and blues, acid rock and sunshine pop. As revealed on their gloriously hazy debut EP Life and Life Only, The Heavy Heavy breathe an incandescent new energy into sounds from decades ago, transcending eras with a hypnotic ease.
In dreaming up Life and Life Only, The Heavy Heavy tapped into many of the musical touchstones that Turner describes as "deeply entrenched in our psyche": Peter Green-era Fleetwood Mac, the Rolling Stones, British Invasion pop acts like the Hollies, folk-blues duo Delaney & Bonnie, to name just a few. Pushing past the confines of reverential pastiche, the band imbues their output with a strangely charmed quality and heady authenticity undeniably tied to their status as artists on the fringe, both philosophically and geographically. To that end, Turner hails from the remote town of Malvern, an enchanted stretch of the English countrysideonce frequented by the likes of Led Zeppelin and Black Sabbath and Kate Bush. "It's famous for the healing qualities of its water, and there are ancient trees where the Druids used to worship—there's a sort of magical-hippie aspect to it," he notes. Fuller, meanwhile, elevates every track with her spellbinding vocals and magnetic yet wholly unaffected presence, building upon a kaleidoscopic career that's included performing at Montreux Jazz Festival as a teenager as well as acting in the London theater.
Rooted in their effusive harmonies and fuzzed-out guitar work, Life and Life Only contains the first track Turner and Fuller ever recorded as The Heavy Heavy, a lilting piece of psych-poptitled "Go Down River." "I'd had this song a while and couldn't quite finish it, but then once Georgie added her vocals it all came together," Turner recalls. "The male-female harmonies gave it this whole new sound; it just felt like lying in the green grass on a hot sunny day."Self-produced in a London flat, the six-track project also brings that transportive power to songs like "Miles and Miles" (a bright and jangly number whose whirlwind velocity calls to mind late-'60s/early-'70s road dramas like Easy Rider and Vanishing Point), "Man of the Hills" (a groove-heavy homage to Turner's otherworldly hometown), and "Sleeping on Grassy Ground" (a sweetly languid epic featuring a near-operatic vocal performance from Fuller, a classically trained singer).
With their full-length debut due out in 2023, The Heavy Heavy recently expanded their lineup to five members, allowing for an even more vast and bombastic sound now touched with heavenly four-part harmonies. A massively prolific outfit who've written and recorded hundreds of songs in the last two years alone, the band feels perpetually inspired by the pursuit of making music that provides a rarefied pleasure. "The driving force behind all our songwriting is to feel good, and to make other people feel good too," Fuller points out. And thanks to their uncanny grace as sonic alchemists, The Heavy Heavy ultimately perform a certain magic with their music: eliciting a sublime daze that goes far beyond pure escapism.
---
Erin & The Wildfire started as four college kids in Charlottesville, Virginia making music just for fun, but has grown into a flourishing, decade-long musical relationship among four best friends. E&TW, who now call Virginia's capital city of Richmond home, have evolved their sound over the past ten years to where it currently stands firmly in the soul and indie-pop genres, drawing influences from a wide range of artists including Emily King, D'Angelo, YEBBA, Vulfpeck, and Donny Hathaway.
The band blends the expressive, powerhouse vocals of frontwoman, Erin Lunsford, with the pop, funk, and indie sensibilities of bandmates Ryan Lipps (guitar), Nick Quillen (drums), and Matt Wood (bass). In addition to the core four, E&TW has recently found a kindred musical soul in keyboardist Stephen Roach, who has played with the band since 2019.
Lunsford's lyrics are often deeply personal, focusing on her journey through struggles with body acceptance and self-love. With a passion for songwriting running through her veins from an early age, Lunsford endeavors to connect with fans of all ages by sharing her lived experiences with climate change and fighting the patriarchy in music. E&TW aim to make their shows a space where the audience will feel safe and accepted.
"Each show feels like it's the next and last chance to explain ourselves –another chance to connect with the audience to speak our truth. We hope that people seeing us for the first time (and repeat viewers!) feel appreciated and comfortable and we hope they feel inspired by the tunes."
The band recorded their second full-length album in the Summer of 2021, after nearly a year and a half of virtual songwriting and collaboration during the global pandemic. This highly anticipated new release was produced by Grammy-nominated producer Matthew E. White. The record is expected for release in Spring 2022. The meticulous production, impeccable songwriting, and sensual vocals are present as ever on an album that polishes the signature style introduced by their popular single "Shape" in 2020.
Erin & The Wildfire's first live show back, after the pandemic-induced hiatus, was an exciting sold-out event at Richmond, Virginia's Friday Cheers. The band also recently made their debut on NPR's Mountain Stage alongside Amy Helm, Chris Pierce, and Christian Lopez, airing to 200+ stations nationwide. E&TW has previously shared the stage with other dynamic acts including The Dip, Marcus King Band, Natalie Prass, Jill Scott, Butcher Brown, Mighty Joshua, The Village People, and Sister Sparrow & The Dirty Birds.
E&TW have also made appearances at some of the largest festivals on the East Coast including LOCKN', FloydFest, CMJ, RoosterWalk, and more. In 2019, Garret Woodward for Rolling Stone cited Lunsford's vocals as the peak moment of FloydFest's 2019 Buffalo Mountain Jam writing, "The jam reached its peak when Erin Lunsford (of Erin & the Wildfire) howled into the heavens."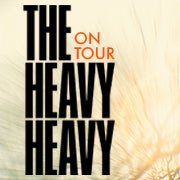 Café

6:00 PM

Doors

7:30 PM

Show

8:00 PM

Price

$15 - Advance

$17 - Door
SHOWINGS
This event has already occurred.