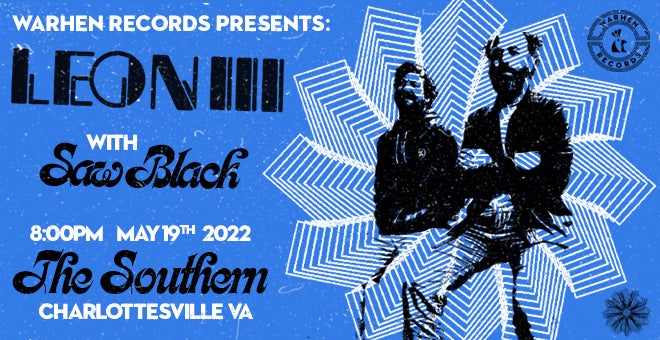 Thu, May 19, 2022
Leon III
with Saw Black - Presented by Warhen Records
A widescreen tour-de-force, a sonic blast of psychedelia and indie-rock, Antlers In Velvet, the bold, arresting new album from Leon III, sounds like a relic from another age. In a time when so much of today's music seems as disposable and temporal as a tweet, Leon III is standing athwart the tide; and here, the band conjures the spirit and ambition of Pink Floyd and Grateful Dead. Make no mistake, this is an album with the potential for a serious shelf life – and one that begs for an immersive listening experience. So sit down, pour a whiskey, let the needle find the groove, and prepare to float downstream.
Even though this is only the second effort from Leon III, the project can trace its roots to the late '90s when Andy Stepanian (vocals, guitar, songwriter) and Mason Brent (guitar, bass, banjo) started a band in Charlottesville, Virginia called Wrinkle Neck Mules, a honky-tonk outfit that made six albums, had a song featured in a GEICO commercial, and built up a dedicated and far-ranging fan base. Stepanian and Brent also collaborate in the form of Howler Brothers, a popular outdoor clothing line based in Austin, Texas, which they operate and which bears their artistic imprimatur.
Stepanian and Brent grew up in Richmond, Virginia, where country and roots music informed much of their musical development. But the two have always been drawn to the progressive, exploratory ethos of the psychedelic masters, as well as left-of-center folk artists like Vic Chesnutt and Bonnie 'Prince' Billy. This new record, Antlers In Velvet, is the consummation of that vision.

Featuring eight tracks, the album clocks in at just under 43 minutes, with opening-track "Fly Migrator," with it's Dead-like guitar preamble, stretching over nine minutes and establishing the sonic ground for what's to follow. Next up is "Faint Repeater," a slow-burner anchored by Pence's martial snare and haunted by Caress's backing vocals. "The Whisper Is Ours," an eerie Gothic chorale, was inspired by a macabre incident in Houston (Stepanian's current residence) where a couple hired a hit-man to murder each of their former spouses, except the hit-man turned out to be an undercover cop. The song was remixed by Jamaican reggae and dub legend Lee "Scratch" Perry, who also contributes vocals. "Divining Rods" and "Rumors Of Water" were conceived as companion pieces, with the former being inspired by all the jazz Stepanian had been listening to of late. The latter takes off like a rocket from its gentler sister before flowering into Steely Dan territory. "Skeletal Pines," with its barroom piano and Sunshine Daydream feel, recalls Elton John during his trippier Goodbye Yellow Brick Road days. "Tigris," a more discordant number, throws gravel in the eye of its marmalade sky predecessor. It's a comedown moment that wipes the slate clean for the closing title track, "Antlers In Velvet," a song about the passage of time and the cycle of death and rebirth. "Tell me, crow, where does the old growth go?/ Flying by and acting like you don't know," sings Stepanian, who counts the song as one of the best and most personal he's written. It's a cryptic ending to an album that explores some of the darker and more complex corners of American music, and one that speaks coherently to the very strange times in which we find ourselves.
Justin Black hails from Richmond, Virginia. He's been releasing his music under the name Saw Black on WarHen Records since Spring 2018. They've done many projects together since. He recently filmed, directed, starred in and made the soundtrack for an environmental adventure documentary called Headwaters Down, which was declared winner of the 2022 Virginia Environmental Film Contest.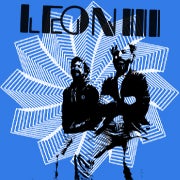 Café

6:00 PM

Doors

7:30 PM

Show

8:00 PM

Price

$12 - Advance

$15 - Day of Show
SHOWINGS
This event has already occurred.