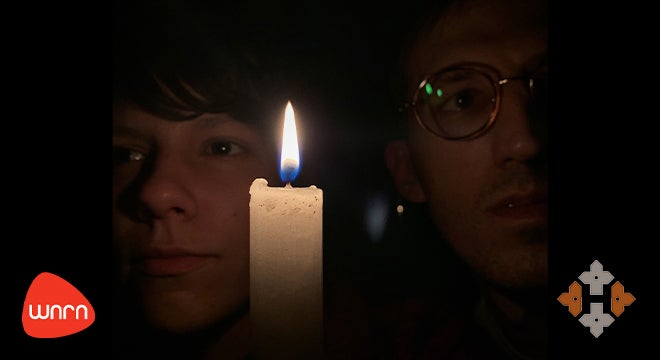 Holiday Show To Benefit The Haven with Lowland Hum
Fri, Dec 13, 2019
Holiday Show To Benefit The Haven with Lowland Hum
with special guests Claire Hitchins, Goodnight Daniel, and Gold Connections Presented By WNRN
$2 per ticket go to The Haven
Lowland Hum returns this year for the second annual Songs for Christmas Time holiday concert. The band's 2017 holiday collection (appropriately titled Songs for Christmas Time), resonated powerfully with fans and critics alike, achieving one of the highest ratings from the LA Times and making the Huffington Post top-five Christmas albums of the year. Due to this enthusiastic response, the band released the Christmas album on vinyl in 2018 and will be performing special holiday concerts in select cities in December - a tradition that they hope to continue for years to come! This holiday tour will feature a healthy dose of the band's retooled Christmas classics with a few Lowland Hum fan favorites sprinkled in. CJ Green of Mockingbird described this album as "simultaneously merry and melancholy, sunny and sober, this quiet, authentic collection will settle the seasonal bickering between your inner Grinch and your adrenalized Who." Attendees can expect to find a welcome at the shows, no matter their position on the humbug to cheer spectrum. Lowland Hum is a husband and wife art–folk duo from Charlottesville, Virginia. The band has toured the US and abroad, sharing the stage with the likes of Josh Ritter, Jesca Hoop, Penny and Sparrow, & The Oh Hello's along the way. Their fourth full-length studio album, Glyphonic, released in May of 2019.
Claire Hitchins weaves a musical fabric that is at once spacious and intimate, enfolding and holding listeners in the warp and weft of her sincere, soulful folk melodies. Her homespun musical sensibility was fashioned among the Blue Ridge Mountains of Virginia, formed as much by the deciduous forests and swimming holes of her home state as by the traditional songs of the American South. Claire's self-produced collection of songs for Advent, People, Look East!, was featured on the blog of On Being in December 2015 and she released her debut album These Bodies in 2016.
Goodnight Daniel is an indie rock trio from Richmond led by Brett Jones. After working for years as a freelance guitarist, Brett started this project out of a desire to focus on songwriting. Supported by Garen Dorsey's creative bass parts and Daniel Richardson's expressive drumming, the band's arrangements breathe with space and dynamics. Their sound is spare and elemental, highlighting carefully placed details in the songs. Goodnight Daniel released a self-titled EP on Sad Cactus Records earlier this year, and they are currently wrapping up production on an LP.
Gold Connections is a band started by Will Marsh at the College of William and Mary, where longtime friend Will Toledo (Car Seat Headrest) produced and recorded Marsh's debut self-titled EP released in 2017 on Fat Possum Records. After support tours with Car Seat Headrest, opener slots with bands such as The Districts, Futurebirds, Soccer Mommy and even a tour through Europe culminating with a showing at the esteemed Primavera Club festival, Gold Connections followed up their scrappy debut EP with two new releases that adventured into hi-hi, 2018's Popular Fiction LP and 2019's Like A Shadow. With a new sound in hand and the promise of more growth to come, the future shines bright for Gold Connections.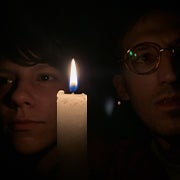 Doors

6:00 PM

Show

8:00 PM

Price

$15 Advance

$15 Day of Show
SHOWINGS
This event has already occurred.