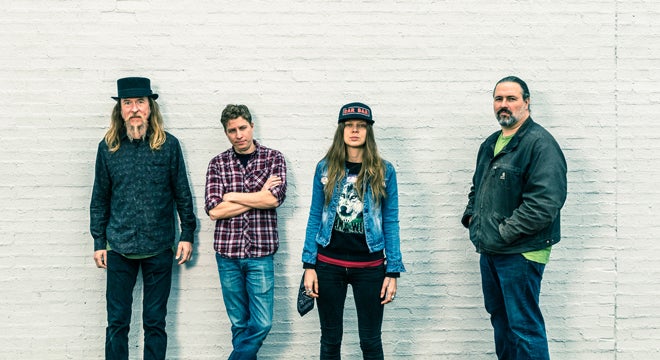 Sarah Shook & The Disarmers
Fri, Dec 28, 2018
Sarah Shook & The Disarmers
with Shagwüf
About Sarah Shook & the Disarmers:
Sarah Shook & the Disarmers is an old school outlaw country/Americana band with punk tendencies. They are known for killer lyrics and the amazing musicianship of the Disarmers - backing up Sarah's plaintive vocals are lead guitarist Eric Peterson (Flat Duo Jets, the dB's, Matthew Sweet, more); stand up bass player Aaron Oliva (Caitlyn Cary, Nikki Lane); and incomparable pedal steel guitarist Phil Sullivan.
In 2017, the band signed with Bloodshot Records and toured cross country in promotion of their debut album, 'Sidelong' - dropped April 28th via CD, vinyl LP, and digital. April 2018 will be the release of her Sophomore effort "Years", which has already been getting rapid pre-sales.
Sarah Shook & The Disarmers have performed at Nelsonville, Savannah Stopover, American Music Festival (Chicago), Shakori Hills, Reverb Fest, Humboldt Hoedown, and is slotted to play Pilgrimage Music Festival, Winnipeg Folk Festival, Muddy roots, and many more, She had an Official Showcase at SXSW and AMA, followed by a very successful first West Coast tour, in which they did a live KEXP taping. They will also be doing their first Scandinavian tour in the summer of 2018.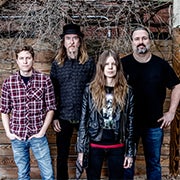 Doors

6:30 PM

Show

8:30 PM

Price

$15 General Admission
SHOWINGS
This event has already occurred.