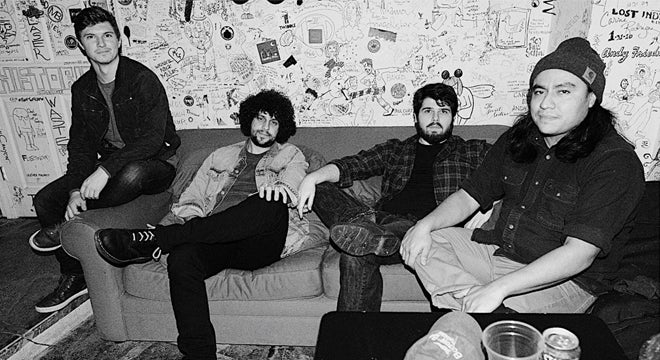 Sat, May 27, 2017
Breakers
with Astronomers and Harli Saxon & Juniper
About Breakers:
ALBUM: Breakers - In Search Of An Exit
RELEASE DATE: Tuesday, May 23rd

Breakers are a rigorously-calculated, riff-driven, proto-punk alt-rock group out of Charlottesville, VA that deliver an acerbic, infectious sound reminiscent of The Strokes and Queens of the Stone Age. The brainchild of frontman Lucas Brown, the music that Breakers would eventually play finds its roots in NYC when Brown first started writing/composing it in 2009.

Breakers bring a mix of originals stylistically inspired by the past five decades of rock laid over a careful arrangement of interweaving melodies and harmonies. Extracting inspiration from acts such as The Beach Boys, Green Day, John Cage and The Who, it's a realized compositional style spray-painted with simple, straight forward New York rock n' roll.

"Debussy meets alt rock" – Anonymous fan

In Search Of An Exit is the first full-length release from Breakers.
About Astronomers:
Reviews and astronomy puns that no reviewer seems capable of resisting:

"If you like your rock and roll filled with more intelligence than the average Blowtard Rock Convention, you need to check out Astronomers. Hailing and wailing out of the city of Charlottesville, VA., Astronomers birth a blind-kind / light-wave / black-heat combination of aquiline guitar lines and proto-post melodicism, fused to the holographic rhythms of a future not yet written in stone, but coming fast, like time travel through a blurred telescope welded to a microscope for the micro to macro effect. Yes. Do it. Please."
---Dege Legg, The Independent Weekly

"With the release of their full-length album, "Size Matters," Charlottesville, VA based quartet Astronomers signal that they are continually pressing against musical boundaries and triumphing in the process. Already a hometown favourite, it's only a matter of time until their fan base reaches the national level, especially considering their strong work ethic and efforts to interact with their current fans while gaining new ones...One of the best things about Astronomers is that each member has an impressive amount of musical talent, so that collectively, they are nearly unstoppable. Every note is played with a careful precision, each riff played with blazing intensity. But, with the band's attention to detail comes an infectious enthusiasm that spreads to the audience."
---Sarah Szczerbiak, culturemob.com

"Think Fast!.. proves stellar from beginning to end. And with such production value, this band is able to sound just how they want to sound. With their contemplative arrangements and progressive ambition, they set themselves apart from the cookie cutter that molds most local indie rock bands. Check out Astronomers and you, yourself, can see why they are out of this world."
---Ben Cokeley, Magazine33.com

"As the name suggests, Charlottesville quartet Astronomers favor an expansive, stargazing sound. Guitars circle like satellites through eccentric, chiming orbits. Though the bright, busy tones get exotic and ethereal enough to suggest shoegazers, they're much more restrained, grounded in a straightforwardly melodic sensibility ... Frontman Nate Bolling's moody baritone croon could definitely find a home across the pond, but the jagged churn of tracks like "Or Maybe It's Nothing" melds post-punk slash to an elegant Britpop sweep. For a relatively new band they're remarkably assured, with an impressively fanciful sound."
---Chris Parker, IndyWeek.com

"..one of Charlottesville's tighter, more cohesive sounding bands"
---Nailgun Media

"Among 60+ active local bands in Charlottesville, nearly every style/genre is represented. But there has definitely been a lack of key artists in the indie/pop/Pitchfork/Stereogum style genre. Astronomers (two of whom are actually UVA Astronomy Majors) are quickly changing all that. Catchy but complicated songs and playing tons of shows."
---Brad Savage, 106.1 The Corner

"We know the map isn't the territory, but these indie rockers come pretty close to charting the heavens with their cerebral, celestially poetic tunes."
---Cville Magazine

"We here at cVillain have been long time fans of the sonic works put forth by progressive indie/dance rock quartet Astronomers. Between their hauntingly full range sound and the 'quantum-related' content of the vocals, they are pushing our expectations on what a band is capable of. A definite must listen for the intelligent rocker in you."
---cVillain.com

"While i don't think astronomers are very good (the quality of their music just offends me for some reason), i don't get the sense from any of them that they are pure evil..."
---anonymous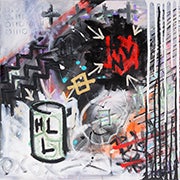 Doors

7:00 PM

Show

9:00 PM

Price

GA Standing Room

$7 General Admission