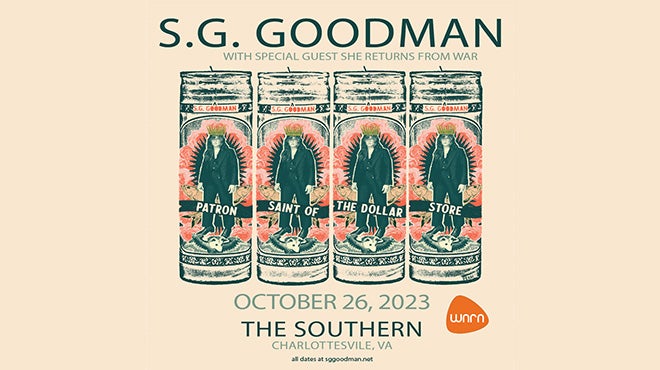 Thu, Oct 26, 2023
S.G. Goodman
with She Returns From War
"No one escapes the marks left behind when it comes to love or the absence of it," says singer-songwriter S.G. Goodman, describing the inspiration behind her sophomore album Teeth Marks."Not only are we the ones who bear its indentations, but we're also the ones responsible for placing them on ourselves and others."
When the Kentucky native released her debut album, OldTimeFeeling, she was rightly coined an"untamed rock n roll truth-teller" by RollingStone. The roots-inflected rock n' roll record saw Goodman lending her gritty, haunting vocals to narrate the dual perspectives of her upbringing as the daughter of a crop farmer, and a queer woman coming out in a rural town.
Now with TeethMarks, co-produced by Drew Vandenberg (Faye Webster, Drive-By Truckers, Of Montreal) in Athens, Georgia, she picks up the threads of OldTimeFeeling. But where her critically acclaimed, Jim James-produced debut zeroed in on the South, reframing misconceptions in slough water-soaked tones, her latest album pulses with downtown Velvet Underground electricity, shifting its focus inward - though never losing Goodman's searing and universal point of view. TeethMarksis what you might get if Flannery O'Connor and Lou Reed went on a road trip.
Drawing influences from the aforementioned Velvets, as well as Pavement, Karen Dalton, and Chad VanGaalen, Goodman brings 11 powerful vignettes to life, with a sound that ventures deeper into indie rock and punk territory than she ever has before. Though TeethMarksis a love album, Goodman doesn't aim her focus on romantic relationships alone. Instead, she analyzes the way love between communities, families, and even one's self can be influenced by trauma that lingers in the body. TeethMarksis about what love actuallyis, love's psychological and physical imprint, its light, and its darkness. It's a record about the love we have or don't have for each other, and perhaps, more significantly, the love we have or don't have for ourselves.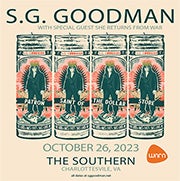 Café

6:00 PM

Doors

7:30 PM

Show

8:00 PM

Price

$20 - GA~